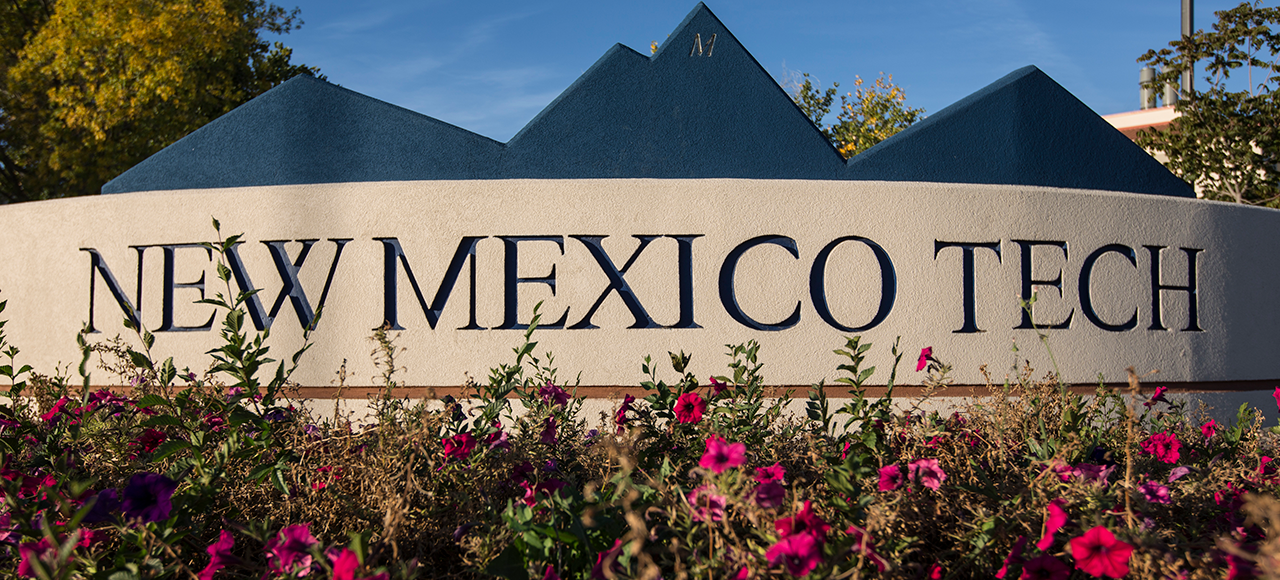 NMT Student Life
The Counseling Center
Welcome to The Counseling Center!
Mission Statement:
The mission of Counseling Center is to support the emotional, intellectual and social development of students at New Mexico Tech. NMT Counseling Center helps individuals resolve existing problems, prevent potential problems, and develop new skills that will enrich their lives.
****In person visits at the Counseling Center are currently limited to emergencies/ imminent safety concerns only****
For the time being, we are offering counseling services through Zoom to students who are currently within of the state of New Mexico (due to licensing restrictions). If you have any questions, please contact our office at 575-835-6619 Monday - Friday from 8:00am to 5:00pm, or email us at counseling@nmt.edu.
If this is an emergency, please call us at our office number during regular work hours x6619 or call campus police after hours at x5555.
Note: The way we provide services has been amended in order to meet the standards recommended by Governor Lujan Grisham as well as to adhere to the ethics required by our licensing board.
Quote of the Week:
Our Top Picks for Morning and Bedtime Yoga:
For more links to yoga videos for students, staff, and faculty, visit our Yoga and Meditation page here.
Short on Time? Here's a 5-Minute Meditation:
---
Office Hours and Location:
Monday-Friday: 8 a.m. - 5 p.m.
The Counseling Center is located on the first floor of the Joseph A. Fidel Center. The entrance is outside of Fidel on the NW side of the building, adjacent to Workman.
Our Providers:
We adhere to the Code of Ethics of the New Mexico Board of Clinical Mental Health Counselors . Crisis intervention is available; counseling is provided by a New Mexico licensed mental health counselor (LMHC) and an independently-licensed clinical mental health counselor (LPCC).
Angela Gautier, MS, LPCC - Director
Laura Barker, MS, LMHC – Mental Health Counselor
Eligibility
Currently enrolled NMT graduate or undergraduate students registered for a minimum of 6 credit hours are eligible for our services. The initial appointment is an opportunity for your counselor to determine if the services we offer are appropriate for your needs and for you to decide if our services are a good fit for you.
Confidentiality
The State of New Mexico legally recognizes that communication between a counselor and their client as privileged and confidential. We will not disclose your contacts with us to your spouse/partner, your parents, professors, or anyone else without your permission.
There are few narrow exceptions:
Scheduling an Appointment
You will be contacted within 1 to 2 business days by email to schedule an appointment based on the availability indicated on the intake form you submit. Students with emergencies can be seen immediately during regular office hours Monday - Friday 8:00 am to 5:00 pm. For after-hours emergencies please contact Campus Police at 575-835-5434.
Cancellation of Appointments
We require 24 hours notice by phone 575-835-6619 or email counseling@nmt.edu. Students who miss two or more consecutive appointments (without providing notice) will have their file closed and could be referred to community services should they require psychological care.
Tips and Resources