---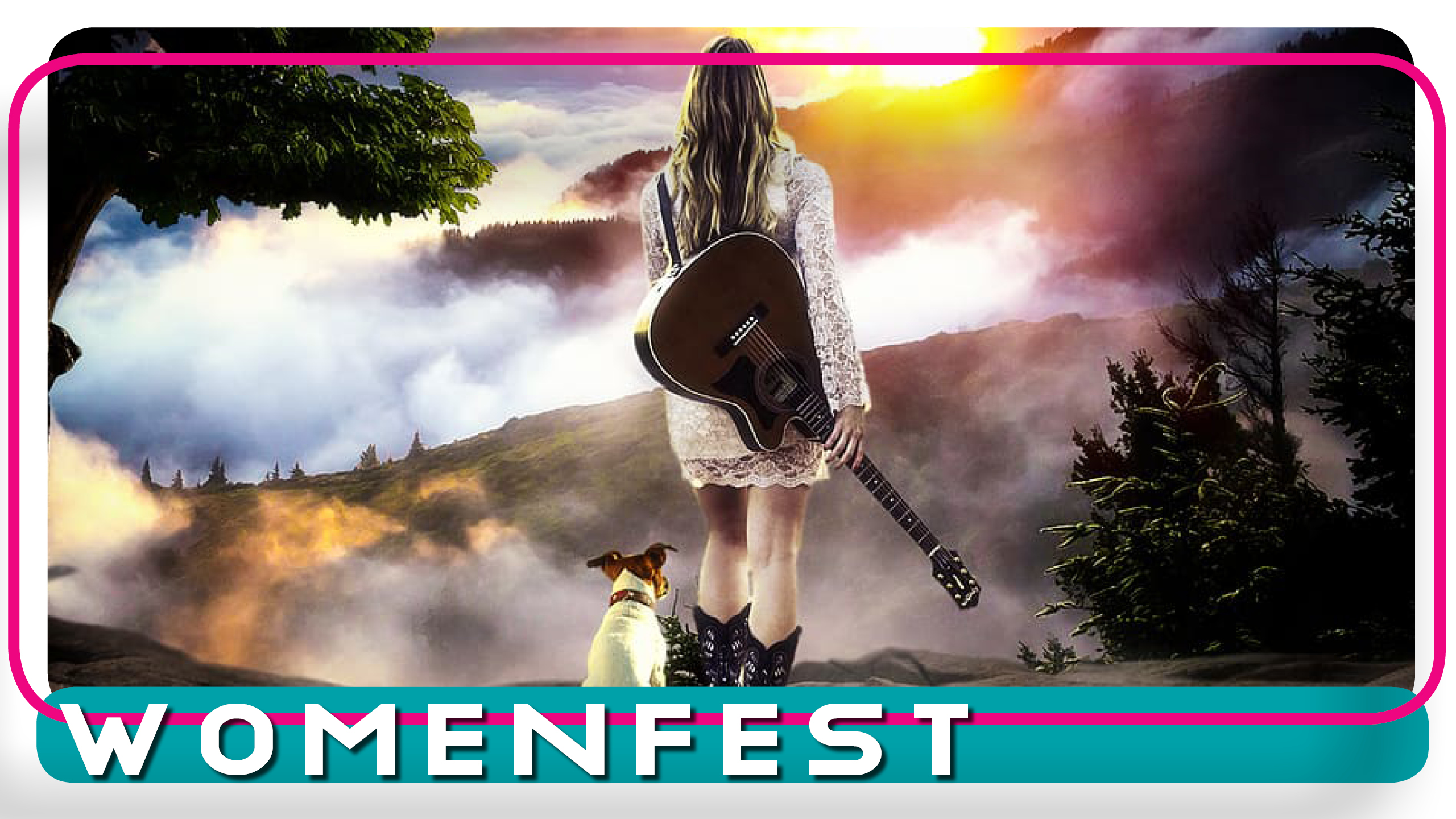 About the Show
Inspired by Women's History Month, NMT PAS is collaborating with a variety of campus and Socorro organizations to create this event in progress. The current plan (as of January 2022) is for a broad focus on Women in the Arts, STEM, Business, Health & Wellness, featuring two days of activities on Friday & Saturday, March 25-26, 2021. Below is a proposed schedule:

Friday, March 25
9am-7pm Women at Work - Visit women at their place of work: labs, offices, studios, restaurants, etc., etc. We'll have a map, a schedule of visiting hours on 3/25-26/2022. Still a work in progress. Want to be on the map? Let us know!

1:00pm - Climate Change Panel, by Association of University Women (AAUW), Macey Center; followed by a reception in the Upper Lobby

6pm - Art Reception / Socorro County Women Arts Exhibition

7:30pm - PAS performance featuring two NM Women Ensembles (to be announced)

Saturday, March 26
9am-7pm - Visit women at their place of work: labs, offices, studios, restaurants, etc., etc. We'll have a map, a schedule of visiting hours on 3/25-26/2022. Still a work in progress. Want to be on the map? Let us know!

1-7pm - WomenFest Mall: Mentor Alley, Concerts, Demonstrations, Workshops, Expo, Expo, MarketPlace, Speakers & More!

Are you interested in getting involved, being on a committee, ideas to share?
Email pas@nmt.edu.
BELOW is what we did last year, so for now, you can see what an amazing event it WAS and is becoming for 2022!
******************************************************************************
This is Last Year's Program!
In between each concert set were featured interviews with NMT Women in STEM, including
Prof. Chelsey Hargather, NMT Materials Engineering; Tierra Candelaria, NMT Graduate Student; Katelyn Green, Brisa Garcia and Samantha Goldberg, NMT Undergraduate Students; Denise Contreras, NMT Upward Bound Math & Science Coach; plus historic information about Socorro AAUW (Association of University Women) members by Prof. Emeritus Rebecca Reiss, President, Socorro AAUW; Dr. Nelia Dunbar, Director, NM Bureau of Geology talking about Professor Christina Lochman-Balk; and "Fun" Facts compiled by NMT Student Kathryn Bosley. ​ NMT Coordinator Dana Chavez filmed and edited most of the videos with help from NMT Student Chanceler Massey.
Last Year's Concert Schedule (2021)
Below will be Upated in January 2022
Time
Friday, March 5
Saturday, March 6
2:00pm
Ronna - Intro
Ronna -

Intro
2:15pm
Gaby Vocello Benalil - Cello
Terri Sunflower - Original Folk
3:15pm
Colleen Gino & Friends - Original Rock Unplugged
Val & Ben - A Bit of Everything
4:15pm
Bethany Lumos - Singer Songwriter
Kacey & Jenna - Western
5:30pm
Melissa Rios - Acoustic Soul, R&B, Spanish
Tori Murillo & Friends - Rock, Country, Spanish
7:00pm
Chloe Nixon - R&B, Soul, Dance
Lara Manzanares - NM Folk
About the Artists
Lara Manzanares (Sat, March 6 @ 7pm) is an award-winning bilingual singer songwriter of Northern New Mexican heritage. In addition to singing the Mexican boleros, rancheras, and corridos of her sheep-ranching childhood, Lara also composes her own style of music in both English and Spanish. Through a combination of storytelling and songs both playful and sincere, Lara draws on her rural New Mexican roots and her urban experiences across the U.S. and abroad as she sings about love, loss, a sense of place, and her own connection to the land.

Chloe Nixon (Fri, March 5 @ 7pm)is an up and coming 16-year-old Indie musician and songwriter who dropped her first album Anomalous Soul on June 1st, 2018, when she was just 14 years old. Chloe won Best Pop Album for Anomalous Soul from the New Mexico Music Awards in 2019. The album is available on iTunes, Amazon Music, Spotify, iHeart Radio and more. Chloe released her first music video for her original song Rainbow from the Anomalous Soul Album on March 24th, 2020. Chloe was featured in a Jeep Renegade Commercial that launched in October of 2017. The campaign included commercials by four female artists including pop sensation Halsey, Molly Kate Kestner, and Uri Grey.

Tori Murillo & Friends (Sat, March 6 @ 5:30pm) is a Socorro favorite, having fronted Murillo family bands since her teens. With a repertoire that includes Spanish, country, classic and contemporary, you might find yourself up and dancing. She will probably be joined by dad Richard Murillo and Lefty Gonzales. Also of note is Tori is a long-time Socorro Zumba instructor.
Melissa Rios (Fri, March 5 @ 5:30pm)is an Acoustic Soul and R&B singer/songwriter based in Albuquerque. She is originally from Las Cruces and has been playing music professionally for 15 years. She started out in local mariachi groups where she learned how to play guitar, vihuela, and guitarron. She was also trained in mariachi vocal style. At the age of 16 she was the recipient of the Elisa Gastellum Memorial Scholarship, which recognizes outstanding mariachi vocalists, at the Las Cruces International Mariachi Conference. She earned her Bachelor of Arts degree in Music at UNM where she studied classical guitar. Although she began writing her own songs at 13, Melissa released her debut album of all original music, "Love & Time" in November 2016. She has done studio work for other local songwriters and has been featured on KUNM-FM 89.9 show "Ear to the Ground" with Matthew Finch and "Roots of Indie" with Casey Mortensen, as well as the Matt Kollock Show Podcast. Melissa's newest album "3 A.M." was released on digital platforms n December 2018.

Kacey & Jenna (Sat, March 6 @ 4:15pm), 15-year old twins from Lemitar, New Mexico, have been performing in front of audiences since they were eight years old. Jenna is the main vocalist (and yodeler) while Kacey provides harmonies and instrumental accompaniment. They released their first C.D. entitled "Simply Western" in 2019. The twins got their start in classic western music through Mariam Funke, an award-winning instrumentalist and member of the group "The Cowboy Way." The International Western Music Association (IWMA) awarded Kacey and Jenna the 2019 and 2017 "Youth Harmony Duo of the Year." They also received a top five nominee spot for the 2019 and 2018 IWMA Liz Materson Crescendo award. This award is for youth artists new to the Western scene who have made considerable advances artistically and/or commerically during the eligiblity period. Kacey was nominated by the Academy of Western Artists as "Young Artists 2020." In 2021, they performed virtually at the Cochise Cowboy Poetry and Music Gathering. They have performed at the Lonestar Cowboy Poetry Gathering, Durango Cowboy Poetry Gathering, Cimarron Cowboy Music and Poetry Gathering, and the Arizona Folk Preserve. Kacey and Jenna have been fortunate to perform with "The Cowboy Way," the 2019, 2018 and 2017 IWMA Group of the Year.

Bethany Lumos (Fri, March 5 @ 4:15pm), a regular at Socorro's open mic, is an original, heartfelt, intuitively musical, free spirited and compelling singer songwriter. She has a memorable voice and plays a variety of instruments. At local events you will see her sporting a mean hoola hoop! A transplant from Missouri to Socorro and now Magdalena, there is nothing boring about Bethany; she luminates like a Lumos!
Val & Ben (Sat, March 6 @ 3:15pm) Val and Ben have been playing as a live performance duo since 2015. As singer songwriters they enjoy creating new music together as well as covering popular songs in their own style. No one genre is enough and they're constantly looking for new music and ways to enjoy their shared passion. Together Val & Ben have over 50 years of musical experience. Look for them on YouTube, Instagram, Facebook, and Twitter as Ben and Val Thomas Music.
Colleen Gino & Friends (Fri, March 5 @ 3:15pm) is a rocker at heart. She sings classic and original rock by some of the great women vocalists, and is fearless when it comes to playing all the instruments--drums, flute, guitar, ukele & slide being the ones most recently seen in public. She is part of the band Half Note Society, some of whom will join her at WomenFest. Colleen is also known for her unique, sci-fi(ish), playful, ethereal and other worldly photography. Covid has brought out her literary spirit so expect to hear several newly penned fun and rockin' songs.
Terri Sunflower (Sat., March 6 @ 2:15pm) is a singer songwriter for the sensitive soul. She spins nuanced tales mixed with sensitivity and care for our humanity. She'd been writing since 2002 and in 2011 decided she wanted to learn to play guitar to accompany herself. She attended Rocky Mountain Song School in 2018 and found her home as a songwriter. She released her first album in 2019, an EP titled Sunflower's Debut. She's performed at Pie Fest as well as playing in Socorro and in Colorado. In early 2020 Terri had just formed a three-piece band and had their first show scheduled. When the pandemic hit she hunkered down with her writing, involved in several online writing groups, deepening her knowledge of the craft but also having fun learning a few covers. She has been a regular and a frequent co-host of Socorro's own Socially Distanced Open Mic since its inception last April.
Gaby Vocello Benalil (Fri, March 5 @ 2:15pm) is NM Tech's music instructor extraordinaire and organist for Socorro's Lutheran Congregation. She plays wonderful cello and piano, and has a beautiful crystal clear operatic voice, with her classical music training coming most recently from the University of New Mexico. She leads inspiring outreach programs for Socorro's youth, where young musicians learn on recorders and ukeleles, in their first exposure to music theory and performance.
GABY VOCELLO BENALIL PROGRAM
Interlude from Deep River Collection
Deep River
O Mighty Cross
Erik Satie Gymnopedie with Cassandra Love on Guitar
Prelude from Jazz
Autumn Leaves Wave Jobim
All Things You Are
Nema Antunes Jazz