---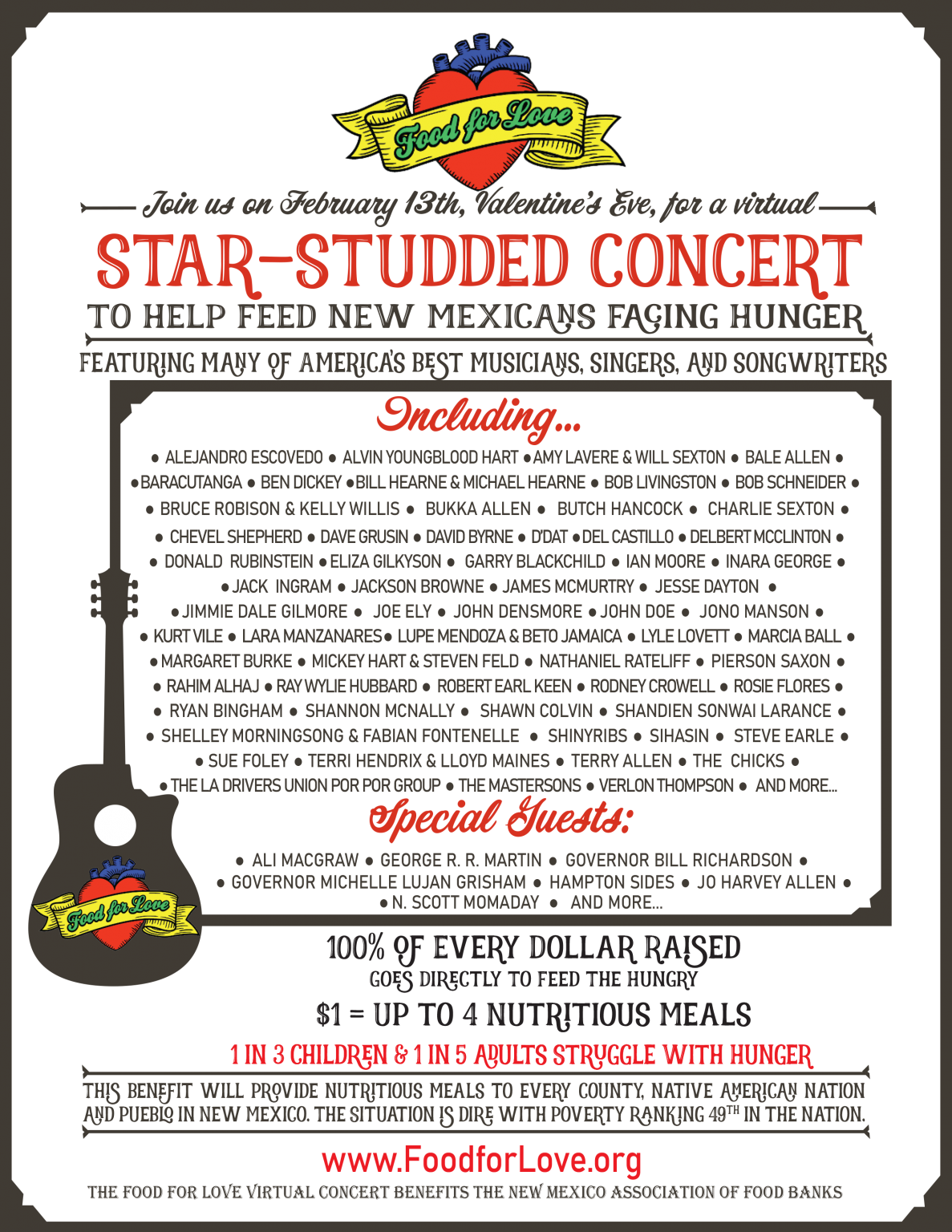 About the Show
Food for Love presents a star-studded virtual concert benefitting the New Mexico Association of Food Banks. One of the member food banks is Roadrunner which is the principal food donor to Socorro Storehouse. There is also a link above to Socorro Storehouse, that lists an address where you can send a check straight to them.
The NM Tech Performing Arts Series supports this effort and offers this great event to the Socorro community. Some amazing musicians are on the lineup, a few who have performed in Socorro, enjoy!
Poverty levels in New Mexico have reached a crisis point. Since COVID-19 struck, New Mexico food banks are overloaded with requests, and have struggled to keep up with demand.
Unemployment in New Mexico has reached record levels. Families are caught between paying overdue bills or putting food on the table. One in three children and one in five adults are in danger of going to bed hungry.
This is why, on February 13, 2021, dozens of generous musicians and special guests are coming together to create Food for Love, a virtual concert to raise money to provide emergency food relief in every county, Native American Nation and Pueblo in New Mexico, where poverty ranks 49th in the United States.
100% of every dollar raised goes directly to feed the hungry.