New Mexico Tech's Joel Sharbrough receives National Science Foundation CAREER Award
Feb. 22, 2022
---
Plant genomics research garners national recognition, includes graduate and undergraduate student research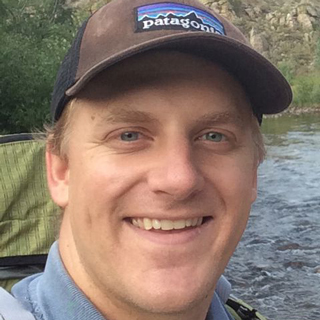 SOCORRO, N.M. – A cutting-edge plant genomics research project underway at the New Mexico Institute of Mining and Technology is garnering national recognition for its potential to understand the diversity of life as well as to inspire early career scientists. The National Science Foundation (NSF) recently awarded NMT evolutionary biology Assistant Professor Joel Sharbrough, Ph.D., a $1.2 million CAREER Award to lead the project over the next five years.
NSF selected his project for one of its largest-ever grants, Sharbrough said, because of its dual goals of understanding energy production in plants and the valuable experience its inherent hands-on research participation provides to young scientists.
The project, titled "Genomic, cellular, and physiological effects of whole genome duplications on organismal energy production," aims to:
Study evolutionary history of selected plant species, how they survive under stressful conditions, and the applicability of that knowledge gained to agriculture and food production.
Provide opportunities for NMT undergraduate and graduate students to gain credit for being involved in the lab-based research, as well as ventures into two high school classrooms to teach students about DNA sequencing, inspiring future scientific careers.
Sharbrough said his project's goal of integrating education and real-world research is what excites him most about the work ahead over the next five years.
"Helping young scientists to find their own path in science at the same time contributing towards our fundamental understanding of plant biology – that's really the bottom line," he said.
According to Sharbrough, NMT is uniquely qualified -- as a small, science-focused university and research institution -- to lead this type of project because of its ability and commitment to providing meaningful research lab opportunities to both graduate and undergraduate students and to its mission of serving a key demographic -- Hispanic students.
"One of the centerpieces of the grant is being able to do these types of research-based courses," he said. "Big universities just don't really have the capacity to do this. That's in large part why I came to Tech – the emphasis on research."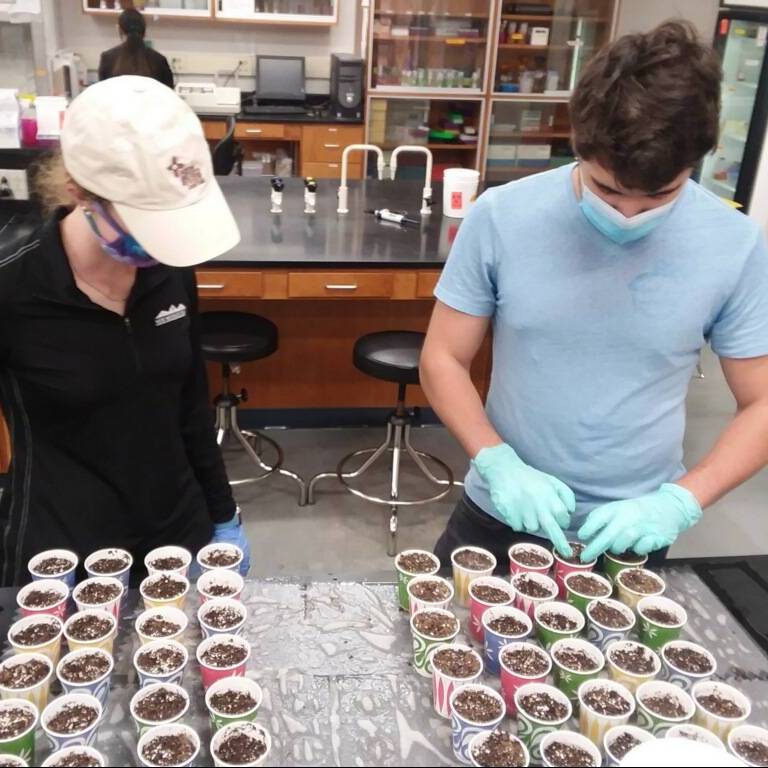 Another key aspect of the project is capturing the interest of young scientists at a critical point in their lives, when many high school students are determining their academic and career paths. Sharbrough said his team plans to spend time in classrooms at both Socorro High School in Socorro, New Mexico, and at North Tahoe High School in his hometown of Tahoe City, California. And starting with summer 2022, a high school student will be hired as a paid intern to participate in plant genomics research on-site at NMT.
A key motivation behind getting out into classrooms and connecting high school students to meaningful research is to inspire future science careers, Sharbrough said.
"I can show them that I sat in that seat and I am now a professional scientist and this is how you do it," he said.
The research project focuses on specific species of plants – creosote, snowflower and wild wheat – offering students the opportunity to investigate how the plants produce biological energy via photosynthesis and respiration across multiple scales of biological organization, ranging from DNA to population. Understanding the genetic underpinnings of how plant cells produce energy represents a central goal in plant biology, especially in the context of crop improvement efforts, in an effort to ensure the global food supply throughout the 21st century, with drought and other climate-related conditions affecting agricultural production.
"This is really a massive investment both from the government and from industry to sequence all these different organisms in all these different ways to understand the diversity of life and to improve society," Sharbrough said.
In addition to learning about the DNA sequencing revolution, students also will gain knowledge of the technical aspects of being a scientist – making observations, creating a hypothesis, testing the hypothesis, and drawing conclusions.
"While this [project] is focused on plant genomics research, we employ a lot of the same techniques that are done in translational biomedical applications," Sharbrough said. "All of these skills are transferable across different disciplines."
Knowledge gained from the project will be disseminated to students and scientists through the production of national and international conference presentations, publications in academic journals, and manuscripts.
Sharbrough joined the NMT biology faculty in 2021 to teach bioinformatics and evolution and lead Course-based Undergraduate Research Experiences (CURE) projects -- . He earned a bachelor's degree in biological sciences from the University of Notre Dame and a secondary school teaching certificate from Saint Mary's College, both in Notre Dame, Indiana, and a doctorate in biology from the University of Iowa in Iowa City, Iowa. Sharbrough was a postdoctoral research fellow at Colorado State University in Fort Collins, Colorado, from 2016 to 2020, where he studied cytonuclear interactions of allopolyploids.
The Faculty Early Career Development (CAREER) Program is a foundation-wide activity that offers the National Science Foundation's most prestigious awards in support of early career faculty who have the potential to serve as academic role models in research and education and to lead advances in the mission of their department or organization. Activities pursued by early career faculty should build a firm foundation for a lifetime of leadership in integrating education and research. The National Science Foundation is an Alexandria, Virginia-based independent federal agency that supports fundamental research and education in all the non-medical fields of science and engineering.
New Mexico Tech, based in Socorro, in New Mexico's Rio Grande Valley, is one of the nation's top-ranked science and engineering universities. NMT is a world leader in many areas of research, including hydrology, astrophysics, atmospheric physics, geophysics, homeland security, information technology, geosciences, energetic materials engineering, and petroleum recovery. Renowned for its undergraduate and graduate educational opportunities, NMT offers over 30 bachelor of science degrees in mathematics, the sciences, engineering, management, and technical communication, as well as graduate degrees in areas of specialization through the doctoral level. It is widely considered one of the best small technical schools in the United States for many areas of science, engineering, and computer science.
- 30 -