New Mexico Tech's Naranjo, Van Wyk Named NCR All-Americans
March 14, 2022
---
Miners qualify for 15s USA National Championship Tournament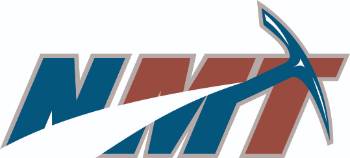 SOCORRO, N.M. – National Collegiate Rugby (NCR) has named two New Mexico Tech Miners Rugby Team members – Elijah Naranjo and Milaan Van Wyk -- to its Men's All American team for the 2021 season. NCR released the names this week of student athletes recognized for being top performers in fall 2021.
Naranjo, a senior from Albuquerque who plays position 9, scrumhalf; and Van Wyk, a junior from Namibia who plays position 10, flyhalf, are among the best student athletes from Division 1, Division 1-AA, Division 2 and Small College rugby teams across the country.
According to Miners Rugby Team Coach Gearoid Dunbar, Naranjo and Van Wyk helped lead the team to a 12-1 season in 2021. The only loss of the last season was at the National Collegiate Rugby Final Four in December 2021, when the Miners lost to Christendom College at Aveva Stadium in Houston, Texas.
"No other team has Numbers 9 and 10 as All-Americans," he said.
Dunbar, who has coached the Miners Rugby Team the past three years, said he has high standards for the team and is proud of its many accomplishments.
"We're currently ranked No. 2 in the country by National Collegiate Rugby," he said. "All the guys I have are very competitive."
The Miners have also qualified for the USA Rugby 15s National Championship semifinals and will play April 29 and 30 in Dallas, Texas. Other upcoming rugby matches include the NCR's 7s West Qualifiers Match April 9 at Cal Maritime in Vallejo, California, and potentially the NCR National Championship, to be held Memorial Day weekend in New Orleans. NMT also will host four regional university teams – New Mexico State University, the University of New Mexico, the University of Texas-El Paso and New Mexico Highlands University – Saturday, March 26, in the Rio Grande Bowl.