New Mexico Tech Ranked 4th Best Hispanic Serving Institution in America
September 15, 2020
---
Niche.com has also named Tech the Top University in New Mexico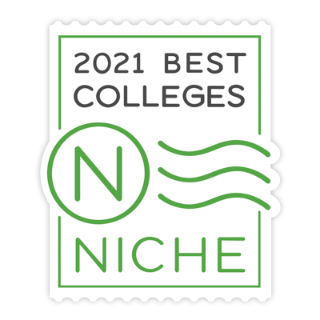 SOCORRO, N.M. – New Mexico Tech has been ranked by Niche.com as the No. 4 college in the nation on its list of "Best Hispanic Serving Institutions in America." New Mexico Tech was once again acknowledged by Niche.com as New Mexico's Best College, College with the Best Academics, Best Value College, and New Mexico's Top Public University.
Niche.com ranks New Mexico Tech as a Top-50 Public University in America out of 676, No. 59 out of 978 universities on Niche's Colleges with the Best Professors and No. 90 out of 1,577 universities on Niche's Colleges with the Best Academics list.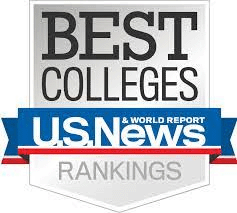 U.S. News and World Report has also released its 2021 annual college rankings, and Tech is once again highly rated. NMT is ranked No. 5 among public schools in the West. In that ranking, NMT is the top rated school outside of California. Tech is ranked No. 18 in the West among all universities.
Tech has been making its way up the rankings. In 2019, Tech was listed the No. 7 (+2) Top Public College in the West, and No. 35 (+17) for Best Regional University in the Western U.S.
NMT President Dr. Stephen G. Wells said the latest rankings demonstrate that NMT provides an exceptional, high-quality education that stacks up comparably to peer institutions across the nation.
We are proud that New Mexico Tech is recognized nationally for preparing our students for success. These national accolades also illustrate the quality of our faculty who provide a special learning environment.

Dr. Stephen G. Wells, NMT President
The US News and World Report and Niche rankings follow two prestigious national rankings for Tech earlier this year, both highlighting job placement after graduation and career earnings.
CNBC's ranking pegs NMT as the No. 21 public university in the nation in its "The top 50 U.S. colleges that pay off the most in 2020." CNBC spotlights the top 50 schools--25 public and 25 private--that provide students the highest average salaries for their tuition dollars. The rankings were published July 28, 2020 using data from Payscale's College Salary Report.
Zippia.com named NMT the top school in New Mexico for launching a career. That article, titled "Best colleges in each state for getting a job in 2020," identifies the universities that have the best employment statistics for recent graduates.
U.S. News and World Report
https://www.usnews.com/best-colleges/nmt-2654/overall-rankings
#5 Top Public College Western United States
#18 Best Regional University, Western United States
#31 Best Value School Nationally
#102 Top Performers for Social Mobility
New Mexico Tech repeated its ranking as one of the top regional universities in the United States. In the 2020 U.S. News and World Report college rankings for the western United States, Tech was tied for the #5 "Top Public College", and is ranked the #18 best Regional University in the western U.S.
Niche
https://www.niche.com/colleges/new-mexico-tech/rankings/
#1 Top Public University in New Mexico
#4 Best Hispanic-Serving University in America
#49 Top Public University in America
#59 Colleges with the Best Professors
#90 Colleges with the Best Academics
According to Niche's 2021 rankings, Tech also scores highly when compared to colleges across the nation:
Best Hispanic-Serving Institutions in America: #4 of 358
Top Public Universities: #49 of 676
Colleges with the Best Professors in America: #59 of 1,596
Best Small Colleges: #56 of 978
Colleges with the Best Academics: #90 of 1,577
Hardest Colleges to Get Into: #82 of 1,660
Best Colleges in America: #159 of 1,619
Best Colleges for Engineering: #99 of 449
Best Colleges for Math: #106 of 775
Best Colleges for Environmental Science: #124 of 619