New 'Explosion Show' on the Science Channel Features New Mexico Tech Footage
January 31, 2020
---
MythBusters spin-off filmed several tests at EMRTC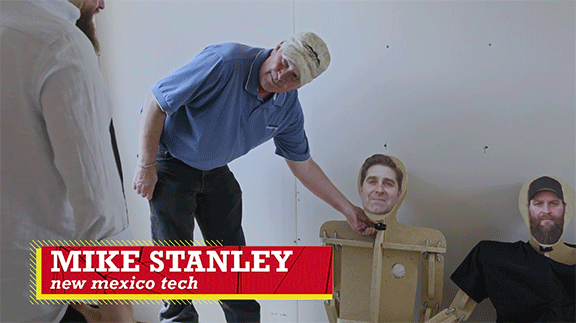 SOCORRO, N.M. – The Explosion Show is on the air! The new show on the Science Channel premiered in early January and featured extensive footage from New Mexico Tech.
Former MythBuster Tory Belleci and his co-host Tommy Passemante from Nitro Circus interviewed NMT personnel and filmed explosive testing at the New Mexico Tech Energetic Materials Research and Testing Center. Virtually the entire episode was filmed on campus and on the EMRTC test range.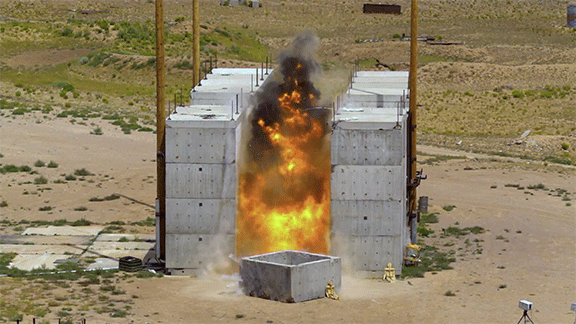 Click here to watch full episodes of the Explosion Show online.
Dr. Van Romero, V.P. of Research, and EMRTC Director Mike Stanley are among the people to be interviewed during the premier episode, which is titled, "When Mountains Explode." The footage includes a letter bomb, an "urban canyon" explosion, a car bomb, and even larger explosions.
The footage largely is focused on blast waves, the effects of explosions, blast shadows, and other details. Stanley and Romero discussed the science of explosives with the hosts at length throughout the show. Ordinance technician Jonathan Myrkle also had a good deal of air time.
The weekly show airs at 8 p.m. Wednesdays on the Science Channel. Check your listings for the latest episode.
– NMT –