Tech Among Nation's Leaders For Educating Women Engineers
June 11, 2019
---
Chronicle of Higher Education ranks universities for percentage of women earning bachelor's degrees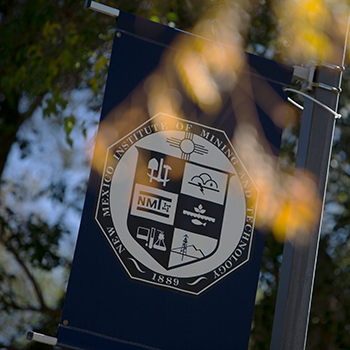 SOCORRO, N.M. – A new study published by the Chronicle of Higher Education shows that New Mexico Tech ranks No. 9 among public universities in the nation for the percentage of engineering graduates who are female.
According to the publication, New Mexico Tech has seen a 15 percent increase in women graduates over the previous seven years, with 29 percent women in the Class of 2017.
Melissa Jaramillo-Fleming said the increasing number of women enrolling at New Mexico Tech is an indication that recruiting efforts are paying off.
"We've taken great effort to bring more women to campus in recent years," Jaramillo-Fleming said. "We want all young women to know that there are great opportunities available in STEM fields and that New Mexico Tech is a welcoming place for all students."
Other schools in the top 10 include No. 2 UNC (32 percent), No. 3 Virginia (31.9 percent), No. 5 Michigan (29.4 percent) and No. 10 Texas-Austin (28.7 percent).
"We are extremely proud to be recognized with other great universities across the nation for bringing young women into engineering fields," Jaramillo-Fleming said. "This is feather in our cap for opening doors to the next generation of women leaders."
Click here for the full list of universities.
-- NMT --