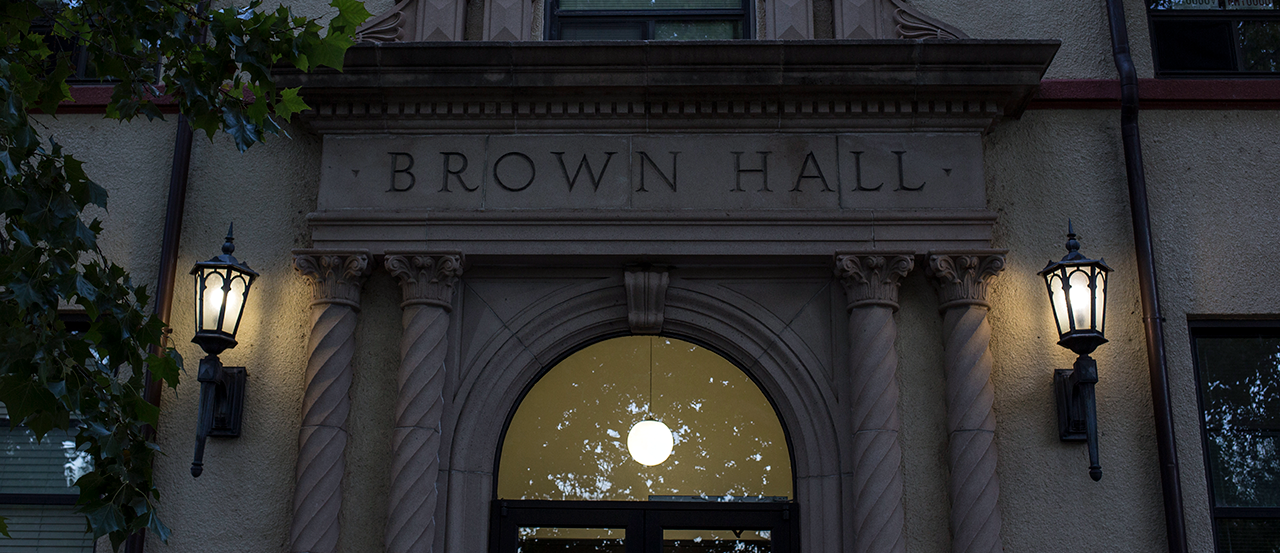 Student Information
For Students
Want to Schedule A Meeting?
Students, please carefully read and understand the Rights and Responsibilities for Students form
Undergraduate and graduate students new to Office of Student Access Services (SAS) will need to complete the following steps in order to meet with someone:
Submit the Student Application
Prior to your Welcome Meeting, please click the Student Application form, complete it, and submit it to Student Access Services (SAS).
Complete the form providing any available documentation that indicates a history of a disability diagnosis, these steps will save you time later.

Important: Please note that you should not delay meeting with us out of concern for not having the right paperwork. Each consultant will discuss specific third party documentation needs during the Welcome Meeting as well as steps you should take after the meeting.
Schedule a Welcome Meeting
For greatest efficiency with setting up your meeting, please be sure to complete Step #1 first.
Once Step 1 is completed, go to the Calendar link or email access@nmt.edu to schedule a time for a Welcome Meeting. Meetings last approximately 45-50 minutes and may be done remotely or in person.
Note: SAS will only send email communications via the provided NMT email. Please monitor for this email account for any interactions with SAS.
Explore Options
During the Welcome Meeting, our goal is to keep the meeting relaxed and comfortable. A member of Student Access Services staff will talk with you about the barriers or concerns you are experiencing, reasonable accommodations to address these obstacles, documentation requirements and next steps.
SAS Student Resources
Request Accommodations
Accommodations may include a laptop for notes, laboratory assistance, course materials in alternative formats, a reduced course load, and/or extended time on assignments for academic accomodations and other accommodations used when regarding housing and food restrictions or concerns.
At the beginning of every semester all students with academic accommodations will need to request their approved accommodations by submitting a Class Accessibility Letter (CAL) request. Following the student's request for academic accommodations, a Class Accessibility Letter will be sent via email to student.
Note: The student will deliver the Class Accessibility Letter to instructors and make plans with them to ensure appropriate access to accommodations.
Exam and Test Proctoring
When space and staffing is available, Student Access Services can proctor an exam. However, this option cannot be guaranteed as it is based on the regular demand and schedule for Student Access Services testing services.
Note: Decisions regarding testing accommodations are made in consultation with the student and the Office for Student Access Services based on the individual student and their disability. Exam/Test Proctoring Request Form.
Temporary Assistance
For students who require temporary assistance:
The primary responsibility to address concerns in the classroom rests with the student and professor. Students should consult with the professor(s) to explore options that will help in the classroom.

Student Access Services is available for a consultation to discuss additional options and to verify information for the professor as necessary. The student will get more benefit from the Student Access Services consultation if they have spoken with the professor(s) first. To schedule a consultation, please contact us at access@nmt.edu, call 575-835-6451, or visit our office in Fidel 245.
Questions or Concerns at Any Point in the Semester
We know that questions, challenges, and concerns can emerge unexpectedly. The Student Access Services staff will be happy to answer any follow-up questions. One of the biggest mistakes students make is waiting too long to address a concern. Contact us any of the following ways:
Schedule a meeting Here
Email access@nmt.edu

Call 575-835-6451

Visit our Office at Fidel 245