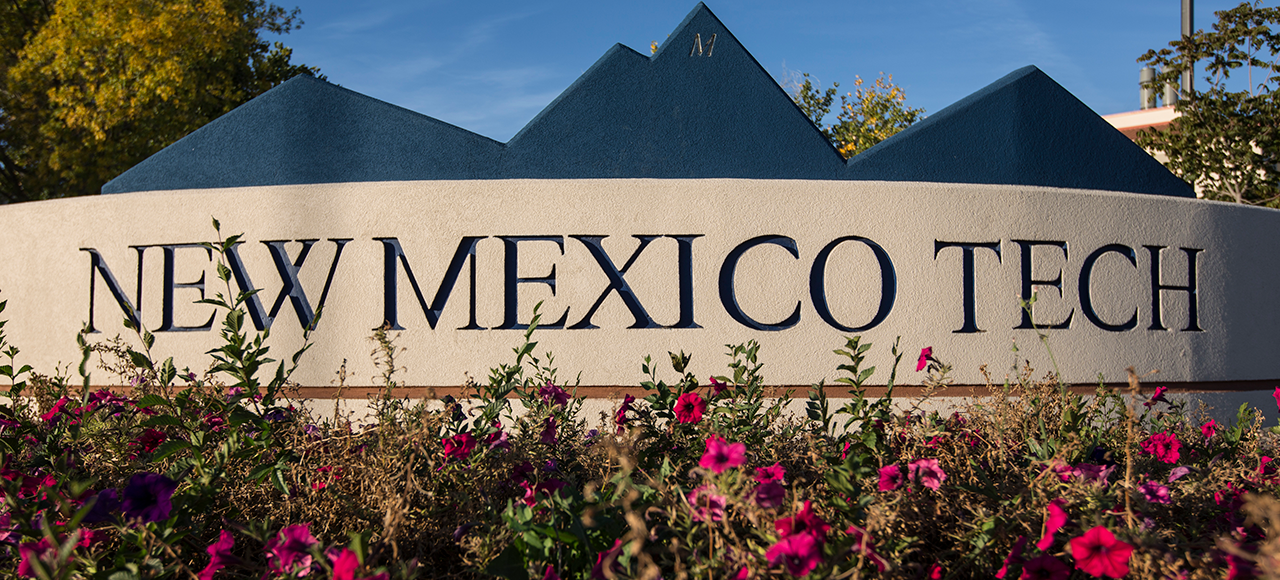 NMT Career Services
Career Fair
New Mexico Tech is the region's premier science and engineering school where hands-on research is readily available for both undergraduate and graduate students. Recruiters who participate in our Fairs routinely comment on the high caliber of Tech students as well as the quality of these events.
---
Upcoming Career & Graduate School Fairs
Fall 2020: Tuesday, September 15th
Spring 2021: Tuesday, February 2nd
9:30 am - 2:30 pm
Fidel Ballrooms
Thank you to Wilson & Co. for sponsoring Career Fair!

Spring 2020 Career Fair booklet with booth map included
Recruiter Information

Introducing Handshake to register for Career Fair, sign up for interviews and info sessions, and connect with students!
Career & Graduate School Fair Details:
Your registration fee of $300 includes breakfast, lunch, and snacks for two representatives. You will also be provided with one 6' table and 2 chairs at the fair. Additional recruiters are $75 each. Electricity, tablecloths, and wireless internet access will be available upon request at no extra cost. We are also happy to work with you to arrange information sessions, interviews, and/or classroom visits before or after the Fair.
Ship your display and materials to NMT in advance
SPACE IS LIMITED- NO LARGE DISPLAYS OVER 6FT LONG OR 6FT TALL
Please do not have your materials arrive more than 10 days before the Fair.
Ship to:
New Mexico Tech Career Services Attn: Career Fair 801 Leroy Place Socorro, NM 87801
Shipping your display and remaining materials after the Fair
Simply leave your shipment on your table with the pre-paid or billable mailing label attached to them. Our Shipping Department will take care of the rest. Don't forget to bring packaging tape with you to the fair.
Student Information
Be sure to "Like" the NMT Career Services Facebook page or check out Handshake to stay up to date on the many career events happening on campus.
All students are encouraged to attend and explore the wide variety of graduate school, internship, co-op, and full-time employment opportunities that are represented at the Career & Graduate School Fairs! Visit with recruiters from a wide variety of fields and learn about opportunities within their organizations and what you need to do to become a member of their team. Many organizations will be hosting Information Sessions and Interviews during Career Fair Week.
Bring several copies of your resume! Questions about resumes, cover letters, networking or interviewing? Email tristine.hayward@nmt.edu or attend the Pre-Career Fair Workshops!
REMEMBER to always dress for success!
Men: Wear a suit or jacket & slacks with button down shirt and tie.
Women: Wear a suit or nice slacks/skirt & top with a jacket. Things to avoid: Heels higher than 3", excessive jewelry, heavy makeup, and low cut skirts or tops.
Need some professional business attire? Come visit our Career Closet and check out men's and women's clothing for the fair, interviews or conferences.
Contact
Tristine Hayward
Assistant Director of Student Affairs
Career Services Coordinator
tristine.hayward@nmt.edu
575.835.5022
Fidel 262- Student Affairs Office