Departmental Retrospective from Dr. Ostergren
January 24, 2022
---
Dr. Warren Ostergren worked with the Mechanical Engineering Department at New Mexico Tech for many years. While he holds Emeritus status and officially retired from New Mexico Tech in 2016, Dr. Ostergren maintains strong ties to the university. Recently he provided information during a virtual interview, reflecting on his time in the department.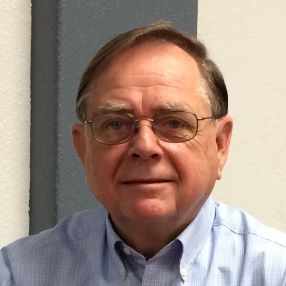 The department grew and evolved during his time working in it, and Dr. Ostergren was able to impact the education of so many students. When asked to think back about the students he had worked with during their time at Tech, he said, "They were just outstanding individuals. They had to work hard at Tech, and it wasn't always easy. They persevered, and it was so rewarding to see their personal development and growth. It has been equally rewarding to see the diversity of impressive positions across the country that our alums have achieved with their degrees."
Before his time as chair of the department, Dr. Ostergren became involved with teaching Strength of Materials and Design Clinic. Previously the Design Clinic focused on a few faculty research projects or an imaginary design scenario. However, Dr. Ostergren helped to change that; the course evolved into a four-semester capstone requirement where juniors and seniors work together on teams to help solve real-world problems and represent New Mexico Tech in technical team competitions (such as Baja, robot combat, rockets, and model airplane). Dr. Ostergren mentions that the Design Clinic class improved even more, when Dr. Keith Miller joined him in teaching, bringing extensive experience from Sandia National Labs.
Partially through his time working for New Mexico Tech, Dr. Ostergren was named Chair of the Mechanical Engineering department. The role of the department chair is handled differently at NMT than it is at some other universities. For example, in some schools, the position is permanent, and people are hired in for the job. However, at NMT, this is a temporary position and is generally filled by a faculty member from the department on a rotational basis. For instance, one of the chairs that preceded Dr. Ostergren was Dr. Richard Reilly, who hired Dr. Ostergren into the Mechanical Engineering Department. Dr. Reilly taught many classes and had a considerable background in the industry, making him very popular among the students. After Dr. Reilly, Dr. Sayavur Bakhtiyarov became chair. Among other things, he helped the department create minors in explosives, aerospace, and biomedical, which, according to Dr. Ostergren, was excellent in exposing students to potential graduate studies.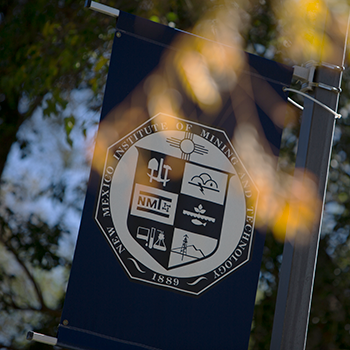 Another one of the chair's significant responsibilities is to help recruit and hire new faculty members into the department. During his time at New Mexico Tech, Dr. Ostergren had a hand in hiring many of the faculty members we know of today. Dr. Ostergren was delighted to speak of the outstanding faculty members who joined the department during his term. He was quick to point out what they have done to help the department reach new heights. One of the faculty members hired during Dr. Ostergren's term was Dr. Julie Ford. Dr. Ford was initially hired in a joint appointment teaching technical communication for both the CLASS department and Mechanical Engineering. However, she eventually moved solely to Mechanical Engineering where she holds Professor status. Dr. Ostergren mentions, "Her work on the design clinic program has greatly enhanced students' ability to communicate, which many managers consider the most critical aspect of technical work."
Another professor hired during Dr. Ostergren's term as chair was Dr. David Grow, who brought considerable robotic and biomedical technology to the department. He still works with New Mexico Tech in a joint position with Los Alamos National Labs. Another professor who helped elevate the profile of the department was Dr. Michael Hargather. Through his partnership with EMRTC, Dr. Hargather strengthened the department's fluid thermal and explosives programs.
Dr. Jamie Kimberley also joined the department during Dr. Ostergren's term, helping to grow the department's solid mechanics program. Additionally, Dr. Kimberley was one of the leaders who spearheaded the proposal for the Mechanical Engineering Department's Ph.D. program.
Dr. Tie Wei became a faculty member in fluid mechanics after an
assignment at Los Alamos National Laboratories. He has always been dedicated to an outstanding educational experience for his students.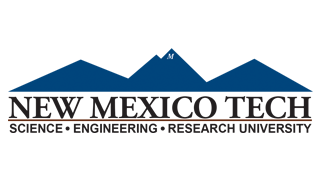 Finally, Dr. Curtis O'Malley was also hired into the department during Dr. Ostergren's term as chair. Dr. O'Malley originally joined as a part-time researcher and instructor before becoming a full-time faculty member who works very closely with recruitment initiatives and incoming students.
In addition to bringing in more faculty, Dr. Ostergren was determined to make it easier for students to have a voice within the department. To achieve this goal, he created positions for a graduate and an undergraduate student to serve as department representatives. He thought it might be easier for students to communicate issues or suggestions with a peer instead of a professor. Another area that Dr. Ostergren worked on during his term was the use of distance education for graduate programs. This idea was embraced by faculty, and their technical expertise and willingness to learn the technology helped achieve substantial growth in the program. The skills acquired made the transition to online teaching during the Covid-19 pandemic much easier on the department.
Dr. Ostergren speaks quite fondly about his experience as chair; it is clear he loved working alongside students and faculty peers to make a better environment for all. Following his term, he moved on to a position allowing him to have a greater impact on a university-wide basis in his position as Vice President for Academic Affairs. At that point, Dr. Andrei Zagrai became chair after a successful period of teaching and research in mechatronics and aerospace. Dr. Zagrai continued the department's growth in enrollment, research labs, and facilities. In addition, he helped recruit four energetic and bright new faculty members, including Dr. Donghyeon Ryu, Dr. Kooktae Lee, Dr. Mostafa Hassanalian, and Dr. Arvin Ebrahimkhanlou, who have excellent backgrounds in structures, materials, controls, robotic systems, and aerospace. They are currently making outstanding contributions to the department. Dr. Zagrai has recently passed the torch to the current chair, Dr. Bin Lim, who is working to grow the department's capabilities after extensive contributions in explosives teaching and research.
Dr. Ostergren mentioned that it wouldn't be appropriate to discuss the Mechanical Engineering Chair position without remembering the very first chair, Dr. Alan Miller, who recently passed away. Dr. Miller oversaw the initial certification of the Mechanical Engineering Program. After he retired from New Mexico Tech in 2000, he continued to help the department, providing technical guidance on computer technology. No one who worked with Dr. Miller will ever forget his constant encouragement and support to the department.
Dr. Ostergren will always be remembered at New Mexico Tech as being a fantastic professor who truly cared about students and as a chair who truly cared about his colleagues and building a better department. He helped grow the department and raise its profile on a national level. Today, as the department stands out as a leader in mechanical engineering research and design education, we have many of Dr. Ostergren's efforts to be thankful for.