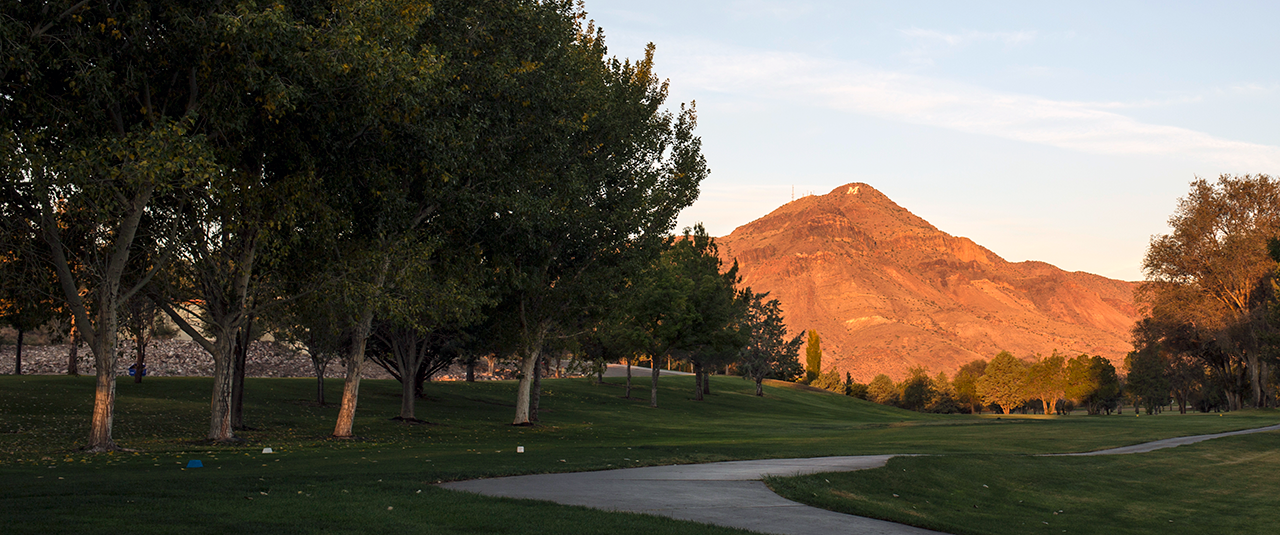 Department of
Chemical Engineering
The Chemical Engineering Department at NMT is among the fastest growing departments. A degree in chemical engineering is a highly flexible and adaptable education. Graduates work in virtually every field and command the highest wages.
The chemical engineering program at New Mexico Tech is accredited by the engineering accreditation commission of ABET.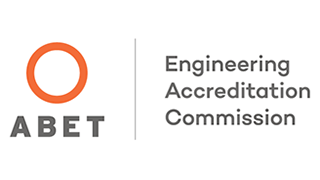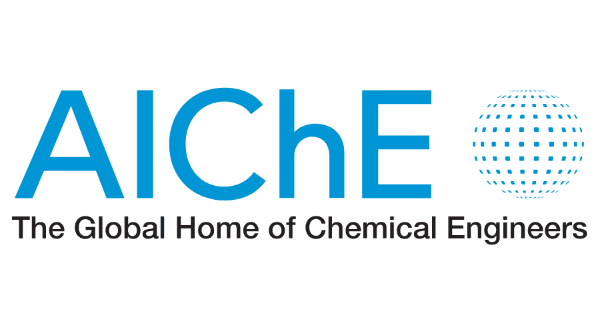 Donate to Chemical Engineering
Department News:
Department Activities/News
The Macey Scholars Program is based upon accomplishments in the classroom and/or research laboratory together with institutional service and other activities that have brought credit to the individual student and to New Mexico Tech. These accomplishments could include awards, honors, membership in campus organizations, part-time jobs, service to the university, and research endeavors and other relevant activities.
This year, two of our students were selected to be Macey Scholars; Samantha Lindholm and James Angelos. Congratulations to both of these outstanding students!
Congratulations to Aaron Plant! Aaron successfully defended his thesis, "Controlling Solubility of Poly(3-hexylthiophene) Block Copolymers Toward Environmentally Preferable Solvents and Their Applications" on July 19th. Great Job, Aaron!

We present to you our 2023 Bachelor of Science in Chemical Engineering graduating class! Congratulations, everyone!

Our students excelled this past weekend (April 21st-23rd) at the 2023 AIChE Rocky Mountain Regional Conference at the University of Wyoming in Laramie, WY. Arrika Duran took first place and Gaeun (Grace) Kim took third place in the poster presentation competition and the NMT AIChE team took first place in the Jeopardy competition! Way to go!

Madeline Finale defended her proposal, "Plasmonic Refractory Titanium Nitride Nanoparticles for Localizes Heat Generation in Thermoset and Thermoreversible Polymers", on April 19th. Great Job, Madeline!


Congratulations to ChemE's Samantha Lindholm for being named New Mexico Tech's 2023 Engineering Student of the Year! See more here.
Congratulations to ChemE's Arrika Duran for placing 3rd in the Food, Pharmaceutical and Biotechnology V Poster Competition at the 2022's AIChE Student Conference in Phoenix, AZ.

Congratulations to ChemE's Atiqur Rahman (third from left) who took first place in Oral Presentation at the 2022 Rio Grande Symposium for Advanced Materials in Albuquerque, New Mexico.

2022 Permian Basin Gas Processors Scholarship
Recipients: Gaeun Kim and James Angelos

Recently, our own Seth Price had a minor role in a Today Show segment on Women Storm Chasers! Check it out here.
Congratulations 2022 Chemical Engineering Graduates!
On April 27th, 2022 Socorro High School hosted their annual Science Night. NMT Chemical Engineering participated in this outreach event -
Dr. Pabitra Choudhury and student, Naomi Helsel recently had their paper, "Regulating Electronic Descriptors for the Enhanced ORR Activity of FePc-Functionalized Graphene via Substrate Doping and/or Ligand Exchange: A Theoretical Study" published in The Journal of Physical Chemistry, A Journal of the American Chemical Society, March 10th, 2022 Volume 126, Issue 9. The article was also featured on the front cover of the journal. And were also featured in the NMT Kudos News and Events in NMT Academic Affairs March 2022 newsletter.
Congratulations Brandon McReynolds!
Brandon has been selected as New Mexico Tech's 2022 Engineering Student of the Year!


Chris Walkling

(

B.S., Chemical Engineering, 2020

) was recently featured in an article on biofuel development in the Fall 2021 Naval Aviation News - read a copy of the article at:

https://www.nmt.edu/dvancement/docs/Unlikely_Fuel_Source_Makes_Waves.pdf

.

Walkling's a member of a research team developing a hybrid biological/chemical process that uses bacteria found in seawater to generate a "platform" chemical, which can then be converted into jet, diesel, gasoline or even missile fuel.

A Chemical Engineering student has been awarded the 2021-2022 Victor Saracini Memorial Scholarship for $2,000! Congratulations!
Several NMT ChemE students attended and placed in the poster competition at the 2021 AIChE Conference in Boston, MA.
Two Chemical Engineering Students (Gaeun Kim and Taylor Le) were the Fall 2021 Permian Basin Gas Processors Association Scholarship (August, 2021).
Chemical Engineering Student, Idalis Hernandez was this years' recipient of the True Grit Award (2021).

Chemical Engineering Department at NMT successfully organized the 2020 Rocky Mountain Student Regional Conference.

Welcome to our newest faculty member Dr. Donglee Shin.
Department organized the first successful Virtual Alumni Meeting on May, 21 (2020).
Aubrey Hands received Outstanding Student of the Year Award (2020) from the Department.
William Hale won the NMT Cramer award

(2020 graduating batch)
Aubrey Hands, Dominic Filonowich, Chris Walking and Alan Tirado received the Department Service Award (2020)

.

Aubrey Hands has been selected as the Outstanding Engineering

Student Award (2020) by Professional Engineers at New Mexico Tech.
Two Chemical Engineering Students (Aubrey Hands and Dominic Filonowich) won the 1st place and 3rd place for the poster competion in the Food, Pharmaceutical, and Biotechnology III Division and the Catalysis and Reaction Engineering Division, respectively, at the National AIChE Student Conference 2019, Orlando. Congratulations to both of them!
William R. Hale, Aubrey Hands and Mia Navarro from Chemical Engineering Department are Tau Beta Pi Scholarship

(2019-2020

)

Award Winners.
Margaret House won the NMT Brown award (2019 graduating batch).

Veronica Espinoza and Alan Tirado from the Chemical Engineering Department were selected as the Macey Scholars for the 2019-2020 school year.

Alan Tirado also won Student Appreciation Award (2019).

Alan Tirado and Meghan Hill received the Department Service Award (2019).

Meghan Hill and Jayla Irvin (joint winner) received the Outstanding Student of The Year award (2019).

Dr. Leclerc received the AIChE 2018-2019 Distinguished Faulty Award (2019).

Margaret House has been selected as the Outstanding Engineering Student (2019) by Professional Engineers at New Mexico Tech.
Faculty Research Highlights
Two chemical engineering faculty members Dr. Sanchari Chowdhury and Dr. Pabitra Choudhury along with LANL collaborator Dr. Prashant Padmanabhan have received DOE FAIR grant of $0.75M for three years. This is a part of DOE initiative for the Funding for Accelerated, Inclusive Research (FAIR) to build research capacity in historically underrepresented institutions. DOE FAIR Grant .
The project title for the grant is "Light Mediated Synthesis of Single Atom and Single Atom Alloy Catalysts." The grant will support three graduate students and one undergraduate student. The team will combine experiments and theory to develop a mild light mediated synthesis method for stable transition metal based single atom and single atom alloy catalysts. Single-atom and single atom alloy catalysts are promising systems to enhance different catalytic reactions including CO 2 reduction, O 2 reduction reaction,water splitting and solar energy conversion. Over the past decade, single-atom and single atom alloy catalysts have attracted extensive attention due to their high atom efficiency, strong metal support interactions and excellent catalytic performance. However, the challenges for the wide scale industrial applications of single atom and single atom alloy catalysts are the complexity of the synthesis processes (multiple steps, expensive processes, energy extensive etc.) for stable high loading catalysts or precise control over the alloying. The proposed light mediated synthesis of single atom and single atom alloy catalysts has strong potential to overcome these challenges and make the technology more
environmentally friendly and industry friendly.

Congratulations to

Paulo Oemig (NMSU, PI); Donghyeon Ryu (Science PI); Youngmin Lee (NMT), Yu-Lin Shen (UNM) (Co-PI) "Self-Powered Health Monitoring Wearable for Non-Invasive Diagnosis of Health Disorders of NASA Astronauts during Space Exploration" in

NASA EPSCoR Cooperative Agreement Notice (CAN)

for FY 2023 (Announcement # NNH23ZHA001C). Budget: $749,588 from 6/1/2023 to 5/31/2026. (Funding Awarded)

Publication:

"

Understanding the Effect of Side Reactions on the Recyclability of Furan–Maleimide Resins Based on Thermoreversible Diels–Alder Network

"

B. T. McReynolds, K. D. Mojtabai, N. Penners, G. Kim, S. Lindholm

, Y. Lee,* J. D. McCoy,* S. Chowdhury,*

Polymers

2023, 15, 1106

Drs. S. Chowdhury and Y. Lee received a grant from the Department of Energy for their research in

Development of Recyclable Thermosets for Additive Manufacturing

. (2021)Chemical and Materials Engineering Professors Land DOE Grant for Polymer Upcycling : New Mexico Tech (nmt.edu)
Dr. Lee is serving as a guest editor for a special issue of 'Polymers': Special Issue "Synthetic Approaches and Applications of Conjugated Polymers"
Dr. S. Chowdhury has published a research article Nanoscale (2020). This article is on ultrafast relaxation dynamics in bimetallic plasmonic catalysts.
Dr. P. Choudhury has received research funding from the Army Research Laboratory (ARL) on additive manufacturing science.
Dr. P. Choudhury's group has published a research article in J. Phys. Chem. C (2020). This work is on screening single metal-atom catalysts for methane to methanol conversion process at mild conditions.
Dr. Tartis's group has published a research article in Nanotheranostics

(

2020). This work is on phospholipid prodrug conjugates of insoluble chemotherapeutic agents for ultrasound targeted drug delivery.
Dr. Tartis recieved the DURIP award from ONR for the project on "Opto-acoustic Imaging for Cavitation Detection in blast-induced Traumatic Brain Injury".
Dr. S. Chowdhury has been awarded ACS-PRF grant for three years. Dr. P. Choudhury is an earlier recipient of the same grant.
Dr. S. Chowdhury's group has published a research article in Solar Energy Materials and Solar Cells (2019). This work is on Titanium nitride nanoparticles for the efficient photocatalysis of bicarbonate into formate production.
Another article is published from Dr. P. Choudhury's lab in Applied Materials Today (2019).
Dr. P. Choudhury's group has published a research article in ACS Catalysis (2019). This work on newly improved p

erovskite oxides materials, bifunctional oxygen electrocatalysts for oxygen evolution/reduction reactions, have major implications to energy conversion devices such as fuel cells and rechargeable metal-air batteries.