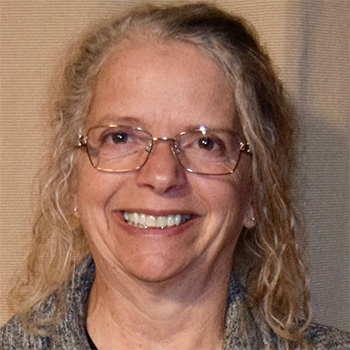 Dr. Rebecca Reiss (aka Becky, pronouns: she/her) is an emeritus professor who was active in the NMT Biology Department for over 20 years. Before accepting the faculty position in 1995, she held postdoctoral positions at the University of North Dakota and the University of California-Irvine. She was an instruction research associate for the Genetics and Molecular Biology Program at the University of Houston. Her education includes a Ph.D. in Genetics and Development from Cornell, a M.S in Genetics from the University of New Hampshire, and a BS in Environmental and Population Biology from the University of Colorado. Currently, she is transitioning to the bioscience business world.
She got her first camera at the age of 10 and has been an avid photographer since, and enjoys gardening, running, and skiing. She is the past president of the American Association of University Women (AAUW) Socorro Branch and is currently the College/University Chair for AAUW-NM. Additionally, she is the editor of the Beacon Newsletter for the NM Coalition for Excellence in Science Education.
---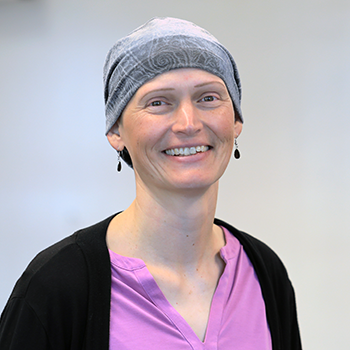 Dr. Sally Pias is an associate professor and chair of the Chemistry department at New Mexico Tech. She earned a bachelor's degree with a double major in comparative religion and chemistry at Emory University in Atlanta, GA. She then spent two years in the Peace Corps, training teachers of English in Bangladesh. During that time, she learned to speak Bengali and studied Bengali classical singing. She met her husband, Ed, in Bangladesh, as he was also a Peace Corps volunteer and a musician. Dr. Pias earned a master's degree at Emory in Jewish Studies, prior to returning to chemistry and earning her PhD at New Mexico State University. Her research training was in biochemistry and protein structural biology.
During her PhD studies, Dr. Pias developed a strong interest in computational chemistry and pursued postdoctoral training in that area at Stony Brook University in New York. She then worked as a scientific editor for several months, before starting her position at New Mexico Tech. She has been at New Mexico Tech since 2012 and has a research group dedicated to understanding diffusional delivery of oxygen, as it moves from red blood cells to tissue mitochondria. Dr. Pias enjoys working with undergraduates and has an active and intellectually engaged research group. She also has two children, ages 16 and 12, who were born during her graduate and postdoctoral years. She continues to enjoy music and has an ongoing interest in learning languages (7 so far, including English).
---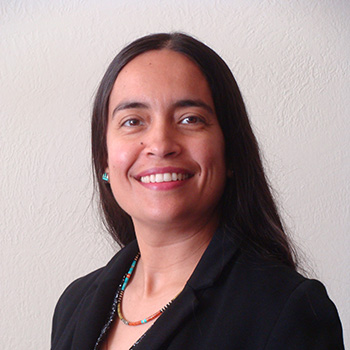 Meghan McDonald, P.E., is a mining and civil engineer with the State of New Mexico Abandoned Mine Land Program where she works to safeguard and reclaim abandoned mines across the state. Ms. McDonald constructs practical engineering solutions to improve the health and safety of mining communities, and she is passionate about improving the lives of New Mexicans living near coal, metal, and uranium mine lands. She is a registered professional engineer with advanced engineering degrees from New Mexico Tech and from the University of New Mexico.
Ms. McDonald is an active leader as President of the Society of Women Engineers Central New Mexico Section and gives back to the community through STEM outreach and extensive volunteering.
---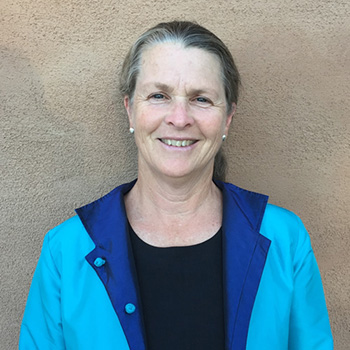 With a background in geochemistry, Dr. Nelia Dunbar is now the director of the New Mexico Bureau of Geology and Mineral Resources, and in that role, has the title of "State Geologist." She completed a B.A. degree, summa cum laude, in geology at Mount Holyoke College (1983) and then went on to a Ph.D. in geochemistry at New Mexico Tech (1989). Dunbar has worked for the Bureau since 1992, focusing on geochemistry of volcanic rocks, particularly volcanic ashes and other explosive eruptions, mainly in New Mexico and Antarctica. She also received funding from NSF for an electron microprobe in 1996, which she managed until 2016. Her professional interests include research on a wide range of topics broadly focused on volcanic and igneous processes, in New Mexico and elsewhere. These include studies of volcanic eruption processes, geochemical evolution of magmas, chronology and chemistry of volcanic ashes, fluid migration within magmas and geochemical alteration caused by fluids that interact with volcanic rocks. Dunbar has also spent 23 field seasons in Antarctica, working on NSF-funded projects, all related to Antarctic volcanism, and interactions between volcanism, ice, and climate.
In addition to New Mexico and Antarctica, she has worked in Tibet, Peru, Ethiopia, Bolivia, Ecuador, all on projects related to volcanism. Dunbar is an adjunct faculty member at the department of Earth and Environmental Sciences, taught a graduate classes on electron microprobe analysis, advised graduate students and served on student committees, and is involved in outreach activities for New Mexico teachers and students. She also serves as secretary for the Association of American State Geologists (AASG), is a GSA Fellow, received the New Mexico Tech Distinguished Research Award in 2021, and is a member of Phi Beta Kappa and Sigma Xi.
---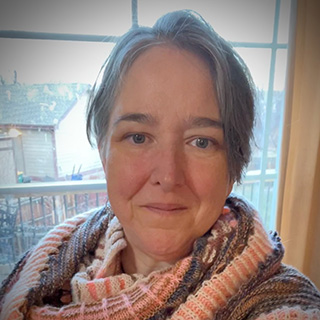 Janel Andersen is a 1992 graduate of New Mexico Tech, with a BS in Geophysics. Janel did her MS and PhD graduate research in Antarctica, leaving ABD (all but writing her dissertation) to work in the Oil & Gas Industry. She never ultimately finished her PhD, and that is her biggest regret in life. Janel has worked in Oil & Gas for over 20 years, and is now the lead geophysicist for PDC Energy in Denver, Colorado.
Janel has spent much of her career coaching and mentoring young scientists coming in the Industry, as well as acting as a mentor to graduate students in geophysics. Janel's time at NMT was a transformative time in her life and she loves to give back to the community who made her what she is today.
---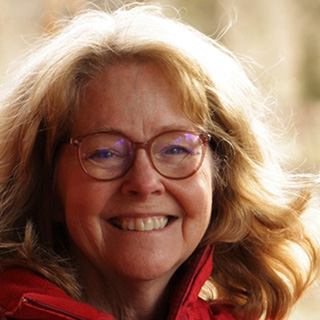 Kay K. Bjornen, Ph.D. is a 1980 graduate of New Mexico Tech with a BS in chemistry. She retired in August 2022 from the Oklahoma State University (OSU) Library, where she was Assistant Professor and the Research Data Initiatives Librarian. Her responsibilities included teaching and consulting on research data management and data literacy. She was the co-coordinator and a certified instructor for the OSU Carpentries, a volunteer-led organization for teaching coding and computing to beginners. She began her career as an analytical chemist and her interest in data and information began during her years as a corporate research manager when she had responsibility for organization and maintenance of research and technical records.
---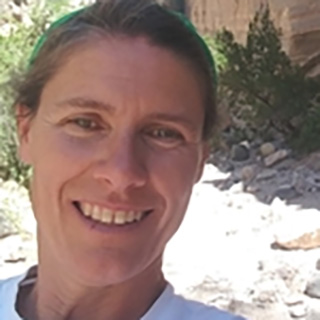 Cynthia Connolly is the Education Outreach Manager at the New Mexico Bureau of Geology and Mineral Resources, She works with students, teachers, staff, and administrators, to promote Bureau of Geology services, teacher training, and K- 12 outreach. She is a graduate of the University of New Mexico with a BS in Biology and a graduate of the New Mexico Tech Master's in Science Teaching program. Cynthia taught middle school science for 2 years and high school science for 5 years. In her free time she enjoys hiking, camping, and painting.
---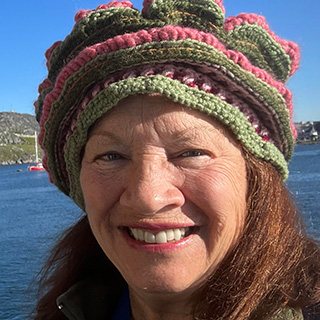 Maureen Fitzgerald - Maureen has retired and left the industry. She misses the people in Operations and Engineering but is looking forward to finally unpacking the house and the personal challenge of creating the perfect martini. She earned her bachelor's degree from New Mexico Institute of Mining and Technology aka New Mexico Tech (NMT) in 1977. Initially working in the Mining industry (3 years) in underground soft rock for Kerr-McGee. (She was a miner when she was a minor.) She also holds a master's Certification from George Washington University in Project Management and is a Certified Manager of Investment Recovery.
Maureen retired from Shell Oil after 34 years of service starting in West Texas Operations (gang hand to O&M rig supervisor) to a number of challenging assignments in Houston. Operations, Production Engineering and Facilities Engineering were recurrent themes where she specialized in technical integrity and CO2 flooding. Assignments in Production Engineering included highlights such as pioneering the use of foamed cement in Workovers. Favorite assignment was Team Lead of Inventory Utilization where she bought, sold and rebuilt Shell surplus equipment (junk) to impact lead-time and seriously influence cost savings (averaging $20MM/year).
Maureen realizes that the education and experience at NMT had a great impact on her abilities, confidence, and vision to pursue her career. Maureen is a "Jill-of-all-trades" and can communicate well with people socially and on a professional corporate level. She enjoyed overcoming the challenges women often face in such industries and feels that she could help prepare women for challenges they may face in their pursuit of a career and the confidence as an individual.
When she started college there were 3 women in the Mining Engineering Dept. In awe of the positive changes at NMT including the many achievements and successes that are evident. Additionally, the number of students overall and, in particular, the number of women pursuing education at NMT brings feelings of great pride and hope. She aspires to support, mentor and encourage other women to bring their skills and intelligence to making our world, and NMT, a better place for all.
---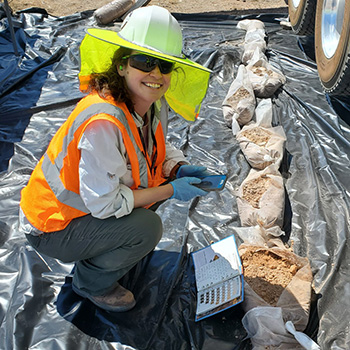 Rachel Hobbs is the Water Data Program Manager for the New Mexico Water Data Initiative. Hobbs works with the Bureau of Geology's internal implementation team, and coordinate with external agencies to assess program goals. Previously, Rachel worked for over a decade in private industry as an environmental geologist specializing in groundwater contamination sites in New Mexico regulated by the Resource Conservation and Recovery Act (RCRA). Hobbs is a professional geologist, licensed in the state of Tennessee.
---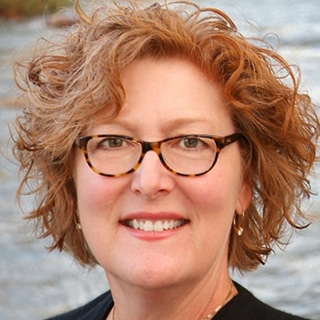 Johann Lindig has over 24 years of experience as a consultant working with companies in the Silicon Valley to align product development portfolios to strategy, and to prioritize them for the most effective implementation. Ms. Lindig has served in executive R&D and Operations positions at a San Jose, CA-based biosciences company, co-founded a management consulting practice in San Jose, and co-founded a consulting practice focused on higher education. She is currently Senior Counsel for Academic Strategy Consortium.
She was an instructor for Stanford University Center for Professional Development for eleven years, where she taught leadership and strategy courses for the Stanford Advanced Program Management credential series at corporate clients, including Cisco, Google, Janssen and Merck. She has also taught courses worldwide in design thinking and complexity for Duke Corporate Education. She has, as well, taught and developed curriculum for university programs.
Ms. Lindig is an engaging leader with a track record of increasing organization competencies. She is uniquely capable of building rapport and influencing people at all levels of an organization, in a myriad of cultures, world-wide and collaboratively. She brings proven leadership to help colleges and universities in North America align academic programs to institutional strategy and values.
Ms. Lindig holds degrees in Petroleum Engineering and Technical Communication from New Mexico Institute of Mining and Technology. Ms. Lindig holds a CPIM credential from APICS/The Association of Operations Management, and a SCPM (Stanford Certified Project Manager) credential from the Stanford Center for Professional Development (SCPD) at Stanford University.
---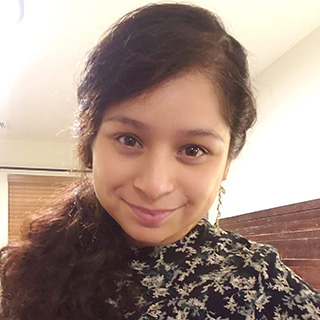 Yeny Maestas graduated from NMSU with a BS in Civil Engineering. She currently works as a project manager for the State of New Mexico. She enjoys cooking and spending time with her family.