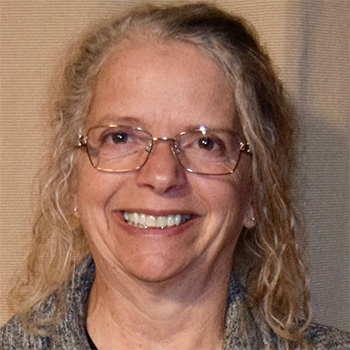 Dr. Rebecca Reiss (aka Becky, pronouns: she/her) is an emeritus professor who was active in the NMT Biology Department for over 20 years. Before accepting the faculty position in 1995, she held postdoctoral positions at the University of North Dakota and the University of California-Irvine. She was an instruction research associate for the Genetics and Molecular Biology Program at the University of Houston. Her education includes a Ph.D. in Genetics and Development from Cornell, a M.S in Genetics from the University of New Hampshire, and a BS in Environmental and Population Biology from the University of Colorado. Currently, she is transitioning to the bioscience business world.
She got her first camera at the age of 10 and has been an avid photographer since, and enjoys gardening, running, and skiing. She is the past president of the American Association of University Women (AAUW) Socorro Branch and is currently the College/University Chair for AAUW-NM. Additionally, she is the editor of the Beacon Newsletter for the NM Coalition for Excellence in Science Education.
---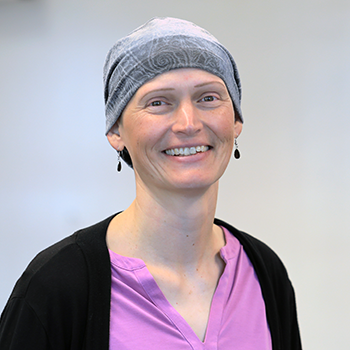 Dr. Sally Pias is an associate professor and chair of the Chemistry department at New Mexico Tech. She earned a bachelor's degree with a double major in comparative religion and chemistry at Emory University in Atlanta, GA. She then spent two years in the Peace Corps, training teachers of English in Bangladesh. During that time, she learned to speak Bengali and studied Bengali classical singing. She met her husband, Ed, in Bangladesh, as he was also a Peace Corps volunteer and a musician. Dr. Pias earned a master's degree at Emory in Jewish Studies, prior to returning to chemistry and earning her PhD at New Mexico State University. Her research training was in biochemistry and protein structural biology.
During her PhD studies, Dr. Pias developed a strong interest in computational chemistry and pursued postdoctoral training in that area at Stony Brook University in New York. She then worked as a scientific editor for several months, before starting her position at New Mexico Tech. She has been at New Mexico Tech since 2012 and has a research group dedicated to understanding diffusional delivery of oxygen, as it moves from red blood cells to tissue mitochondria. Dr. Pias enjoys working with undergraduates and has an active and intellectually engaged research group. She also has two children, ages 16 and 12, who were born during her graduate and postdoctoral years. She continues to enjoy music and has an ongoing interest in learning languages (7 so far, including English).
---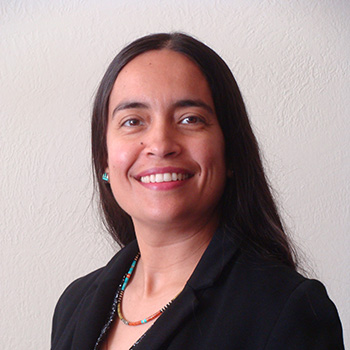 Meghan McDonald, P.E., is a mining and civil engineer with the State of New Mexico Abandoned Mine Land Program where she works to safeguard and reclaim abandoned mines across the state. Ms. McDonald constructs practical engineering solutions to improve the health and safety of mining communities, and she is passionate about improving the lives of New Mexicans living near coal, metal, and uranium mine lands. She is a registered professional engineer with advanced engineering degrees from New Mexico Tech and from the University of New Mexico.
Ms. McDonald is an active leader as President of the Society of Women Engineers Central New Mexico Section and gives back to the community through STEM outreach and extensive volunteering.
---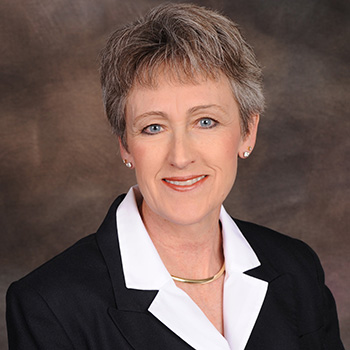 Teresa Conner has over 40 years of experience in both the mining and oil and gas industries. She has worked in the private sector for several mining companies, and in government service for three separate agencies, as well as for several consulting companies. During her career Teresa has held various positions, including those of ore control engineer, short term planning engineer, long term planning engineer, and project engineer. She has also worked as Reclamation Manager and Environmental Manager at several mine sites in Nevada and Alaska. Teresa has been responsible for permitting, compliance, reporting, and reclamation and closure planning at several mine sites as well as a liaison between mining companies and tribal entities in order to gain trust and understanding between two very different aspects of society. She is well-versed in both State and Federal permitting requirements including those related to mining, reclamation and closure, water, air, waste, etc. in addition to the permitting process under the National Environmental Policy Act. Teresa is semi-retired, but still maintains her own consulting business that focuses on exploration and mine permitting.
Conner earned her B.S. degree in Mining and Geological Engineering from the New Mexico Institute of Mining and Technology. She recently completed a Master of Legal Studies degree with a focus on Mining Law and Policy from the University of Arizona. She is a long-time member of the Society for Mining, Metallurgy, and Exploration (SME), a member and former Trustee for the American Exploration & Mining Association (formerly the Northwest Mining Association), and a member of the New Mexico Mining Association. Teresa is also a member of the Women's Mining Coalition, which advocates for the mining industry and educates legislators, both federal and state, about the importance of the mining industry.
---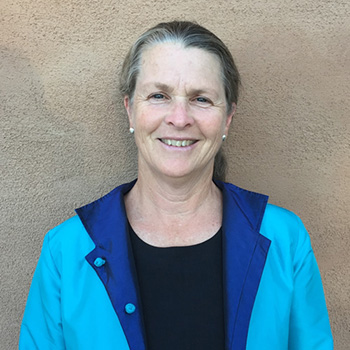 With a background in geochemistry, Dr. Nelia Dunbar is now the director of the New Mexico Bureau of Geology and Mineral Resources, and in that role, has the title of "State Geologist." She completed a B.A. degree, summa cum laude, in geology at Mount Holyoke College (1983) and then went on to a Ph.D. in geochemistry at New Mexico Tech (1989). Dunbar has worked for the Bureau since 1992, focusing on geochemistry of volcanic rocks, particularly volcanic ashes and other explosive eruptions, mainly in New Mexico and Antarctica. She also received funding from NSF for an electron microprobe in 1996, which she managed until 2016. Her professional interests include research on a wide range of topics broadly focused on volcanic and igneous processes, in New Mexico and elsewhere. These include studies of volcanic eruption processes, geochemical evolution of magmas, chronology and chemistry of volcanic ashes, fluid migration within magmas and geochemical alteration caused by fluids that interact with volcanic rocks. Dunbar has also spent 23 field seasons in Antarctica, working on NSF-funded projects, all related to Antarctic volcanism, and interactions between volcanism, ice, and climate.
In addition to New Mexico and Antarctica, she has worked in Tibet, Peru, Ethiopia, Bolivia, Ecuador, all on projects related to volcanism. Dunbar is an adjunct faculty member at the department of Earth and Environmental Sciences, taught a graduate classes on electron microprobe analysis, advised graduate students and served on student committees, and is involved in outreach activities for New Mexico teachers and students. She also serves as secretary for the Association of American State Geologists (AASG), is a GSA Fellow, received the New Mexico Tech Distinguished Research Award in 2021, and is a member of Phi Beta Kappa and Sigma Xi.
---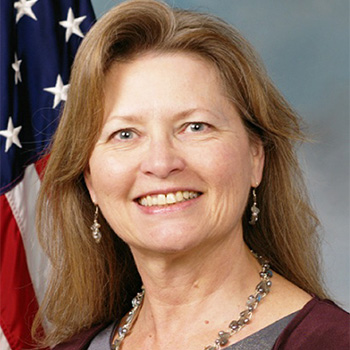 Dr. Yolanda Jones King earned her Ph.D. in 1981 in chemical laser kinetics and has served the Department of Defense for 32+ years in research, management of research, development programs, resource management and program planning. After retiring in 2014, she continues to do technical advising to the Department. Having served on numerous scientific boards, including the first New Mexico Space Commission and as well as holding the title as the first woman on the New Mexico Board of Pharmacy, Yolanda is still active in her community. She is a Regent of the NM Institute of Mining and Technology. Yolanda has worked in the encouragement of STEM and student outreach for 35 years, reaching thousands of young people across New Mexico and the USA. She is married to the former New Mexico Attorney General (Dr.) Gary King.