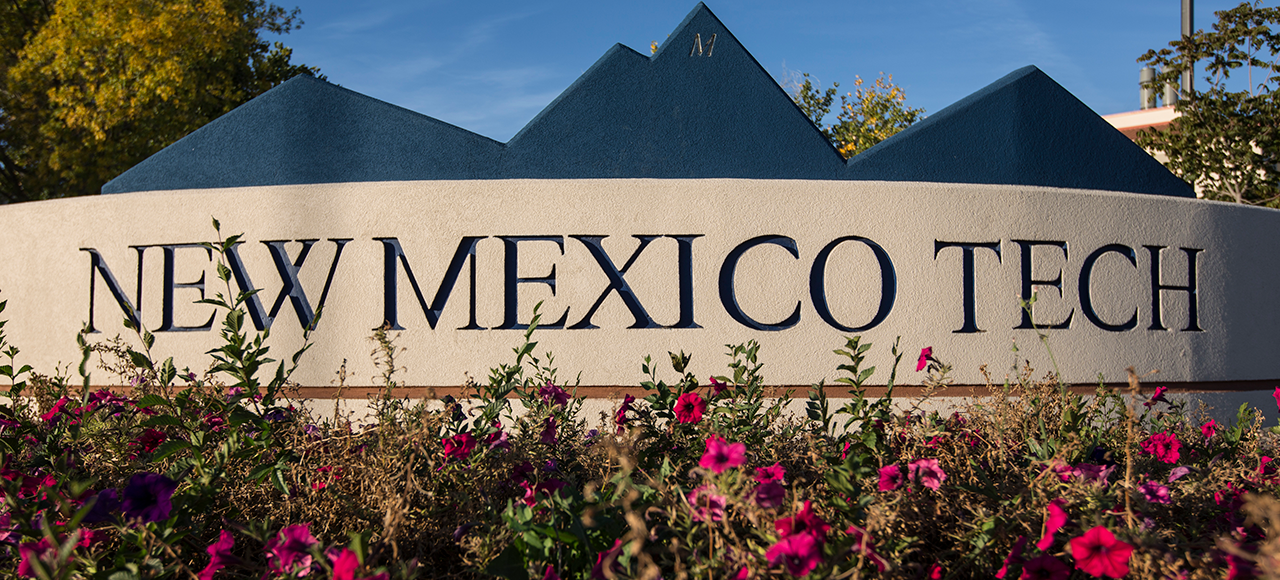 New Mexico Tech
Office of the Registrar
The New Mexico Tech Registrar's Office supports the overall mission of the Institution by upholding academic policies, preserving the integrity of academic records, and providing procedural and administrative support for all students from the application stage to degree completion and beyond.
Important information is posted in Links below
Online Registration Instructions Available Here
General Education Courses for Fall 2022 Humanities, SS,Fine and Creative Arts
Academic Calendar
Spring 2022 Final Exam Schedule -updated 4-21-22
Secure link to upload sensitive documents to Registrar Office
Midterm Grades for Spring 2022 are due March 21st by 5pm
Final Grades for Graduating students in Spring 2022 are due May 11th by 12pm noon.
Final Grades for non-graduating students for Spring 2022 are due May 16th by 5pm.
The deadline to submit documents needed for Graduation is April 15.
Hours of Operation:
8am to 5pm, Monday through Friday
The Registrar's Office can be contacted by:
E-mail: registrar@nmt.edu
Phone: 575-835-5133
Toll Free: 1-800-428-Tech ext. #6
Fax: 575-835-6511