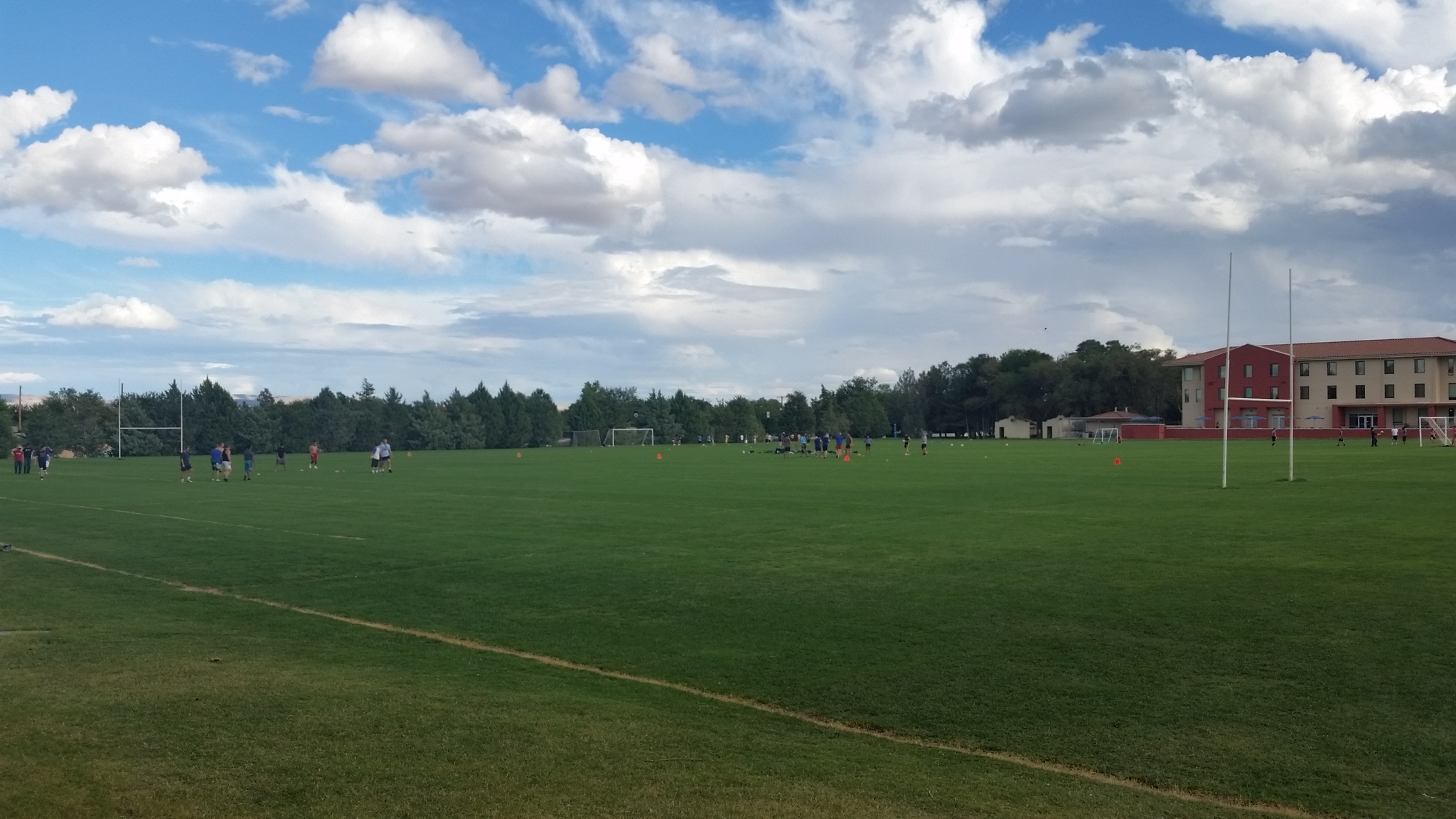 New Mexico Tech
Intramural Sports
General Information
Although the types and number of Intramural Sport competitions may vary from year to year depending upon student interest, our year-round Intramural Sports program typically includes Indoor and Outdoor Soccer, Indoor and Outdoor Volleyball, and Basketball.
You can find information on the Sports offered together with deadlines for registration, required forms, and rules below. Please check back regularly for updates on upcoming Sports and Dates

Drug and Alcohol Policy
The use of alcohol and/or other drugs (other than prescription drugs) is strictly prohibited at the Gym and athletic facilities. Players and spectators possessing alcohol or drugs, or suspected of being under the influence of alcohol or drugs, will be told to leave the facilities. Refer to the Student Handbook for general campus rules and policies.
Game Equipment
Most game equipment necessary for intramural activities is supplied by the Physical Recreation Department. Any team may elect to use their own equipment, provided that the equipment is shared with the opposing team and the opposing team does not object.