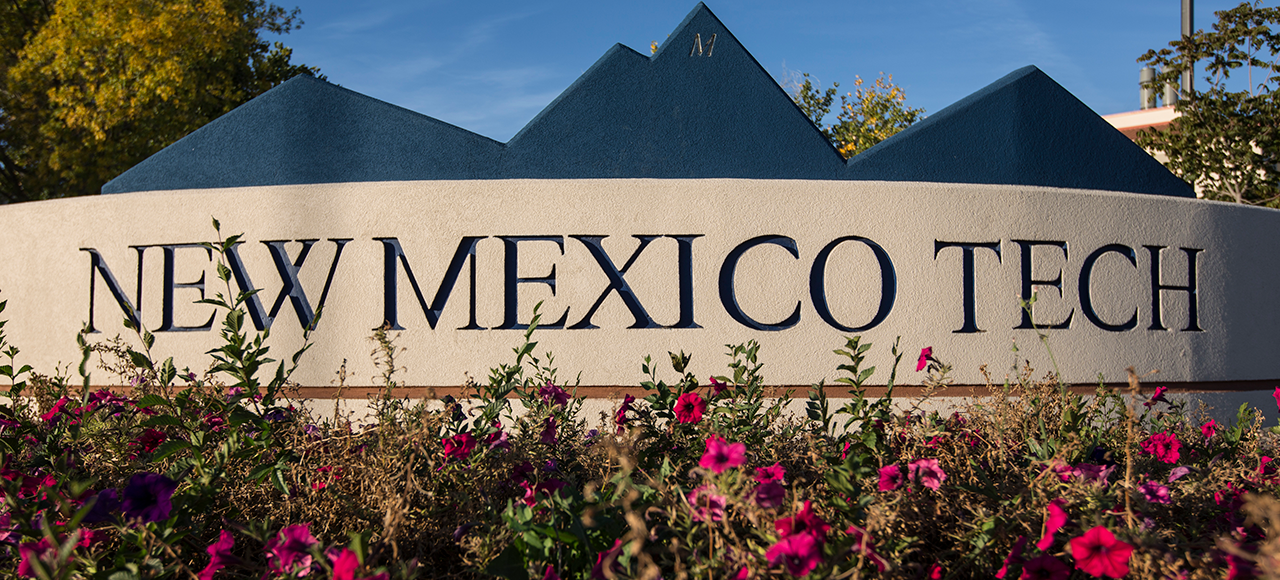 NMT Find an Expert
Computer Science & Engineering
Lorie Liebrock
Dr. Lorie Liebrock is the director of both the New Mexico Cybersecurity Center of Excellence and the NMT Cybersecurity Education Center, as well as a computer science and engineering professor. Her research interests are enterprise-wide cybersecurity, digital forensics (think "cyber sleuth"), parallel computing, visualization, and more generally cybersecurity.
Liebrock earned a bachelor's and a master's from Michigan Technological University. She also earned another master's and her Ph.D. from Rice University. She has appeared on morning talk radio to talk about the conflict between the FBI and Apple over iPhone security measures.
Cybersecurity
Cybersecurity and Computer Science Education
Scientific and Information Visualization
Parallel Computing
Subhasish Mazumdar
Dr. Subhasish Mazumdar is a professor in the Computer Science and Engineering Department. His research focuses on mobile data management, document databases, integrating heterogenous data sources, and information
Dr. Mazumdar received his doctorate at the University of Massachusetts at Amherst.
Hamdi Soliman
Dr. Hamdi Soliman is a computer science and engineering professor. His research focuses on neural networks (self-learning computers), network security, and wireless/mobile security. Soliman and his students are developing a network of sensors that can quickly detect and respond to forest fires.
Soliman earned his bachelor's in computer science and engineering from Alexandria University in Egypt in 1978. He earned his master's from the Florida Institute of Technology in 1983 and his Ph.D. from New Mexico State University in 1989.
Computer Networks
Sensor Networks
Neural Networks
Wireless/Mobile Routing
My areas of expertise are protocols, security, smart applications of the following: Computer Networks, Sensor Networks, Neural Networks, Wireless/Mobile Routing. My areas of interest are protocols/algorithms/ applications: All-Fiber-Optics Technology, data/Image compression, programming languages design/implementation/applications, novel computer architectures, and the smart management of Big-Data/Cloud computing systems.
Abdelmounaam Rezgui
Abdelmounaam Rezgui is an assistant professor in the Department of Computer Science and Engineering at New Mexico Tech. He is also the Director of the Cloud Computing and Big Data (C2BD) Lab.
Rezgui received my Ph. D. from Virginia Tech. My research aims at developing techniques to make cloud platforms more efficient and, in particular, I am exploring new approaches to make cloud platforms support big data applications more efficiently. Rezgui has numerous research projects and is advising more than a half-dozen Ph.D. students.
Ramyaa
Ramyaa is an assistant professor in computer science, focusing on theory and logic, complexity theory, artificial intelligence and Machine Learning.
Her primary fields of research focus on emerging models of computation, such as stream computation, and biological neural networks. Her secondary research area is Artificial Intelligence, focusing on machine learning. She also is interested in using data mining techniques to solve real-world problems and in advancements in neural networks, especially biologically inspired developments.
Ramyaa earned her bachelor's at Madurai Kamaraj University in India. She earned two master's in computer science and artificial intelligence at the University of Georgia. She earned her Ph.D. in computer science at Indiana University before completing a post-doc in Germany.
Dongwan Shin
Dongwan Shin is a professor of computer science at NMT, specializing in cybersecurity, system security, usable security, and software engineering security. Dr. Shin has published many papers in these areas, including investigations into the vulnerability of web applications.
Jun Zheng
Jun Zheng is an associate professor of computer science. His research areas include wireless networking, mobile computing, performance evaluation, network security, computer architecture, fault-tolerant computing, and image processing. He also runs the Human-Centered Computing and Security Lab.