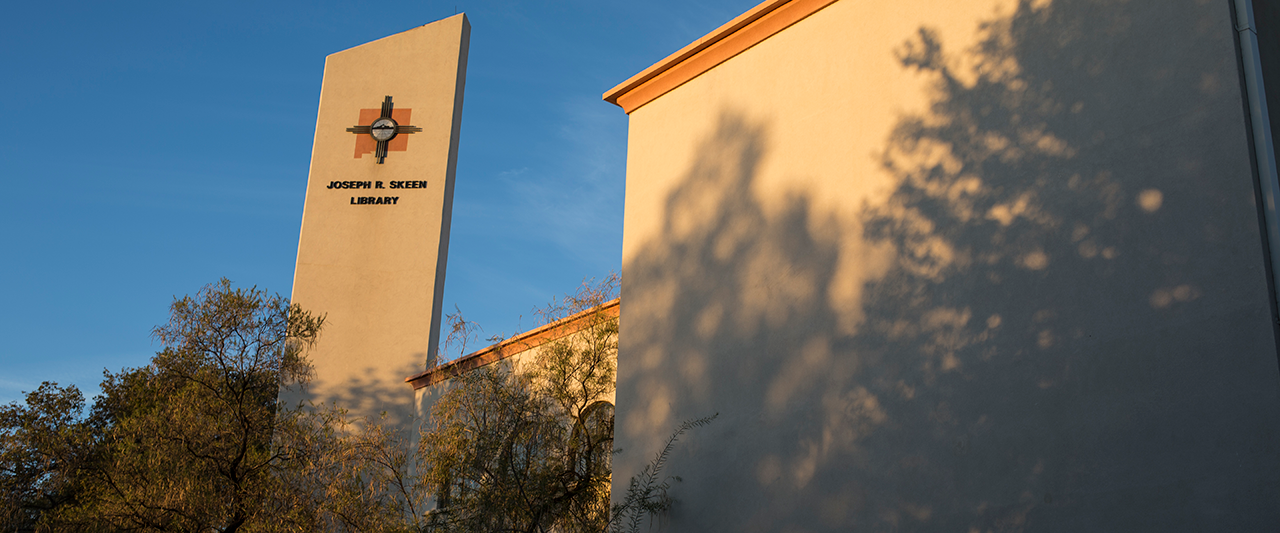 New Mexico Tech
Skeen Library
New Mexico Tech holds more than 600,000 books, periodicals, government publications, microforms, maps, videos, audio disks, and computer files in its 54,000 square foot, three-story building on the northeast corner of the campus. The library serves the research and study needs of students and faculty, and its collection reflects the specialized research interests of the Tech community. The library is open 94 hours each week during regular semesters, and it contains study rooms and a café with a coffee bar.
Today's Hours:
-
(Schedule)
Search our catalog, databases, ejournals and ebooks
The library has cooperative agreements with other academic libraries within the state and is linked electronically to the collections of more than 30,000 other libraries worldwide through the OCLC system.
As a selective depository of U.S. government publications, the library receives over 34,000 federal documents each year. The library also contains a collection of state and foreign documents concentrating on geology and mining. A growing collection of archival materials relating to Tech and the New Mexico School of Mines is housed in the library.
The Joseph R. Skeen Library provides equitable access to all federal government document resources in its collection to all members of the general public with a depository-related need.