---
Why Socorro?
Socorro is a city in Socorro County in New Mexico located 74 miles south of Albuquerque and 146 miles north of Las Cruces. It is in the Rio Grande Valley at an elevation of 4,579 feet. There are many outdoor activities (climibing, mountain biking, hiking, etc.), local arts events and bird watching, more information here (external link). The year-round pleasant climate and diverse geology also makes this the ideal place to conduct field studies and mineral collecting. Below is a satellite image of Socorro and surroundings. Notable places include:
Notable Places
Socorro Trail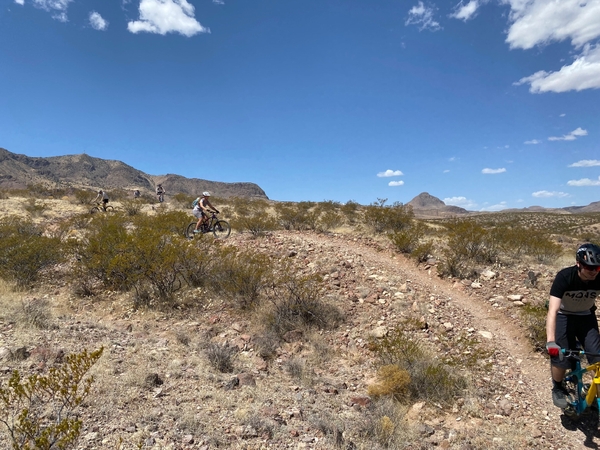 Bosque Del Apache National Wildlife Refuge
Sevilleta National Wildlife Refuge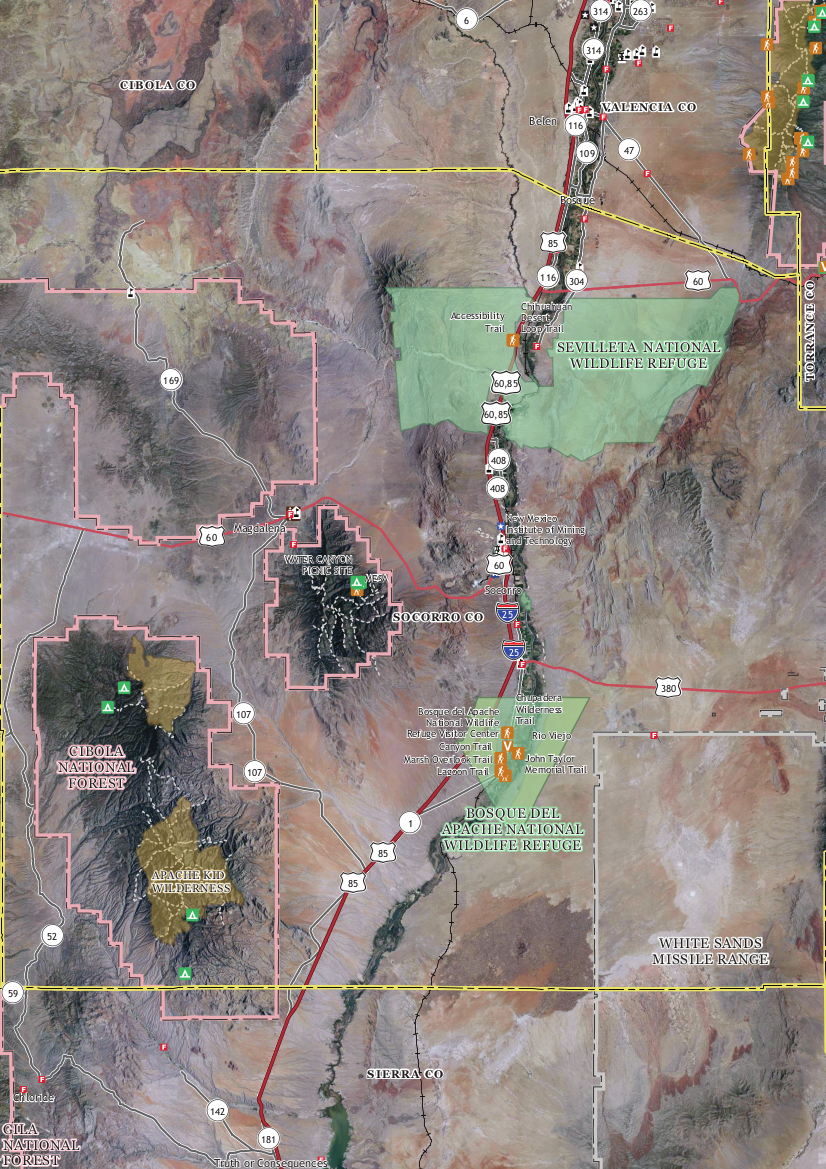 Satellite image of Socorro, New Mexico. Imagery: NAIP, May 2016 - August 2016. Roads: U.S. Census Bureau, 2016. Names: GNIS, 1980 - 2019. Boundaries: BLM 2019. Image prepared by Phil Miller at the New Mexico Bureau of Geology.