CLASS Department Recognized for Elite Educational Opportunities
Nov. 12, 2021
---
New Mexico Tech is a widely recognized institution where great minds gather not to think alike, but to inspire greatness.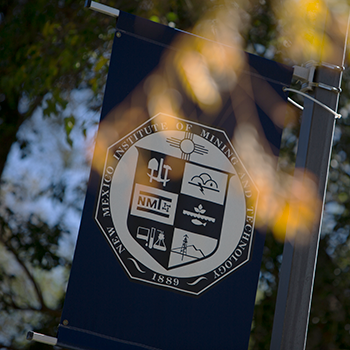 The New Mexico Institute of Mining and Technology has been nationally recognized by many, such as by CNBC when ranking NMT 21st Public University in the top 50 colleges in the nation in their article "The top 50 U.S. colleges that pay off the most in 2020". Zippia named NMT the Best School in New Mexico to start your career, and Smart Asset has named NMT NM's best value university while ranking us 46th Best Value in the nation to name a few. Our tiny but mighty university has an incredible reputation as a whole, with many of its niche programs being praised.
Our small university overall has an incredible student to faculty ratio of 8:1, and the CLASS (Communication, Liberal Arts, and Social Sciences) department has an even more refined ratio of 4:1. This very intimate ratio provides so many opportunities for students to grow with endless support and mentoring from a community of teachers with invaluable knowledge and skills that they are excited to share.
This amazing education opportunity has not gone unnoticed. The Grad School Hub ranks our online Master's degree in Science Education as #2 nationwide, and Best Value Schools has ranked NMT as having the 3rd Best Value Psychology degree in the United States for 2021. Our fantastic team of educators have been working tirelessly to inspire the minds of NMT.
The New Mexico Institute of Mining and Technology has been proudly educating great minds since 1889, and will continue to make headlines that showcase our phenomenal programs.