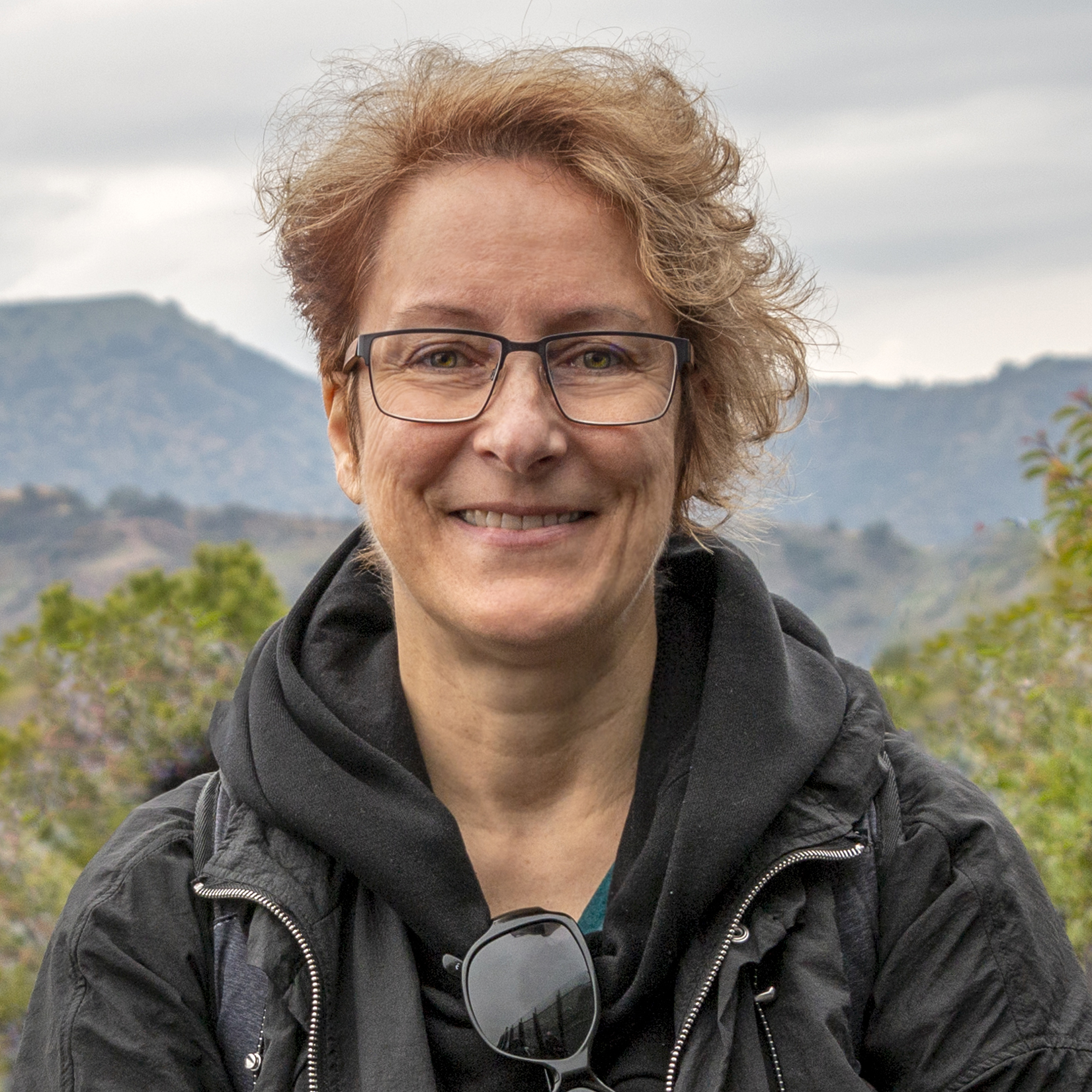 ---
Dr. Durão's research centers on creativity, visual communication, and international professional communication. She coordinates the COLLABORATORY. Imagine. Collaborate. Create. project together with Dr. Nicholas Kelly.
Research Areas
Creativity
Visual Communication
International Professional Communication
Degrees
PhD Translation Studies, Open University, Portugal, 2008 (2012–US equivalence)
Specialization: Translation Studies
Dissertation: "Tradução científica e técnica: Proposta para a formação de tradutores pluricompetentes especializados na produção de documentação científica e técnica do inglês para o português" ("Scientific and technical translation: Proposal for training multicompetent translators specialized in producing scientific and technical documentation from English to Portuguese") (available at http://hdl.handle.net/10400.2/776)
MA Anglo-American Studies, University of Lisbon, Portugal, 1996
Thesis: "O gótico como estratégia de subversão feminista radical em Zofloya: Or, The Moor, de Charlotte Dacre" ("The Gothic as radical feminist subversion strategy in Charlotte Dacre's Zofloya: Or, The Moor")
BA Modern Languages and Literatures, University of Lisbon, 1990
Concentration: English and Portuguese Studies
Selected publications
Articles
Pinto, Marta Pacheco, Joana Moura, and Rosário Durão (2016)."Understanding the visual communication of science and technology in translation: Initial results of an e-survey." Journal of Translator Education and Translation Studies, 1(2), 2016: 58–77.
Durão, Rosário, Marta Pacheco Pinto, Kristina Henneke, and Karen M. Balch (2014). "Visualizing science and technology across cultures: Results of a pilot study." Information Design Journal, 21(2), 2014: 99–114.
Durão, Rosário, Tie Wei, Kristina Henneke, Karen M. Balch, Maxwell Hill, and Rachel Rayl (2014). "Visualizing the data visualization network: The DVMap project." European Scientific Journal, September 2014, Special issue edition, Vol. 1: 232-241, 2014.
Durão, Rosário, and Kyle Mattson (2014). "A more complete experience: Revisiting digital production at connexions." connexions • international professional communication journal, 2(1) 2014: 3-4.
Durão, Rosário (2013). "International professional communication: An overview." connexions • international professional communication journal, 1(1) 2013: 1-24.
Book chapters
Ford, Julie Dyke, Julianne Newmark, and Rosário Durão (2015). "Writers among engineers and scientists." In Undergraduate Writing Majors: Nineteen Program Profiles, edited by Jim Nugent, Greg Giberson, & Lori Ostergaard (Boulder, CO: Utah State University Press), 2015: 106-118.
Book reviews
2009 Technical Translation: Usability Strategies for Translating Technical Documentation, Jody Byrne. The Interpreter and Translator Trainer (ITT), 3(1): 177–180.
Proceedings
[In press] Elisabeth Kramer-Simpson, Steve Simpson, and Rosário Durão (2013). "Building Strategic Partnerships: Experiential Learning and the Technical and Scientific Communication Curriculum." 2013 Proceedings of the Council of Programs in Technical and Scientific Communication.
Costa, Carlos J., Daniel Bofill, Joaquim Baptista, Marco Neves, and Rosário Durão (2014). "Perspectives on design of communication." ISDOC '14, pp. 177-177, 2014, Proceedings of the International Conference on Information Systems and Design of Communication.
Interview
APCOMTEC (2014). Os nossos associados: Entrevista a Rosário Durão [Our members: An interview with Rosário Durão] APCOMTEC newsletter (APCOMTEC – Portuguese Association of Technical Communication), 2014.
Courses taught
Graduate courses
TC 589 & TC 589D Design for Innovation
TC 589 & TC 589D Risk, Crisis, and Non-Profit Communication
TC 589 International Professional Communication
TC 561 Data Visualization


Undergraduate courses
TC 411 Persuasive Communication

TC 404 Design Thinking for Innovation Lab (formerly TC 389 Design for Innovation)

TC 389 Risk, Crisis, and Non-Profit Communication

TC 389 International Professional Communication

TC 361 (formerly TC 389) Advanced Visual Communication: Data Visualization

TC 351 Web Design

ENGL 341 Technical Writing

TC 321 Internship

TC 211 Media Studies

TC 151 Visual Communication


TC 101 Orientation to Technical Communication
Undergraduate directed studies
TC 491 U.S. Senate Internship Perspective
TC 491 Data Visualization Project Experience
TC 491 International Crisis and Humanitarian Aid Communication
TC 491 Website Management
TC 491 Professional Communication Project Experience
Other activities at NMT
Coordinator: COLLABORATORY. Imagine. Collaborate. Create. project (https://act.nmt.edu/ collaboratory/) (2019) (with Nicholas Kelly).
Editor: founding coeditor of connexions in international professional communication and design (IPCD) interactive eBook series (2018-to date) (with Kyle Mattson, University of Central Arkansas).