NMT's Master of Science For Teachers Program Ranked No. 9 Nationally
July 25, 2018
---
Best Value Schools website praises Tech for offering a top online education degree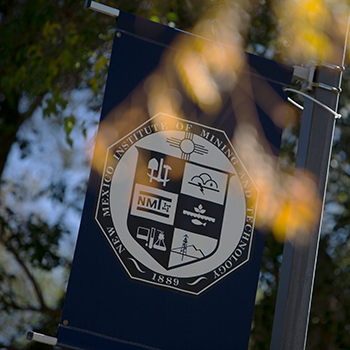 SOCORRO, N.M. – New Mexico Tech was named the No. 9 program in the nation for online master's in science education by Best Value Schools.
The website listed the top 30 most affordable universities that offer a master's degree in some form of science education. The website focused on Tech's Master of Science for Teachers program. Operated under the auspices of the Psychology Department, the MST program is among the largest master's programs at NMT. Since its inception in 1976, the program has award more than 420 degrees – more than any other master's degree – and is consistently among the largest graduating master's classes each year.
The website says: "Given its near singular focus on engineering and science, you might be surprised to hear that the New Mexico Institute of Mining and Technology even offers a teaching degree. And to be fair, it's true that the university doesn't offer an extensive education program. However, the one teaching degree it does offer (unsurprisingly) is one of the country's top online science education graduate programs. In this Master of Science for Teachers, you'll obtain a comprehensive understanding of all STEM subjects. This includes two classes each in math, physics, geology, biology, chemistry, and engineering, plus two technical communication courses and one in computer literacy."
The top three ranked schools are (1) William Woods College in Missouri, (2) Northeastern State University in Oklahoma, and (3) Colorado State University-Global Campus.
Click here for the full rankings at the Best Value Schools website.
– NMT –