Inventors and Entrepreneurs Workshop Sees Record Participation
April 16, 2018
---
Third-annual event aimed at enhancing and cultivating N.M. innovation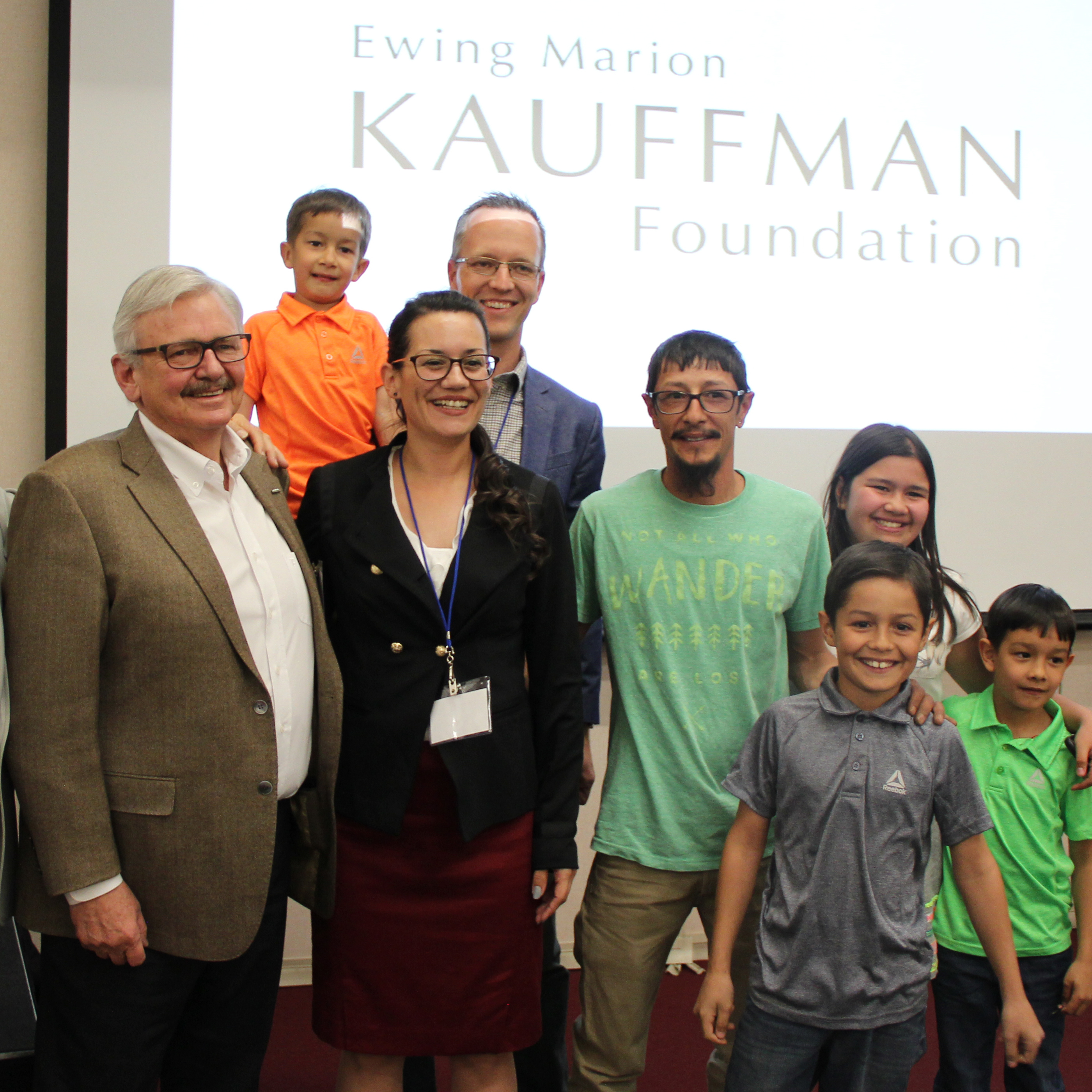 SOCORRO, N.M. – The 3rd Annual Inventors and Entrepreneurs Workshop saw nearly 200 registrants, the most in its brief history, take part in the two-day event designed to stimulate entrepreneurship and innovation in New Mexico. The Workshop, which enjoys extensive sponsorship from The Kauffman Foundation and New Mexico Gas Company/Emera, hosted a number of round-table discussions and presentations aimed specifically at cultivating and developing entrepreneurship among minority groups and students from rural areas. It featured expert panels, keynote speakers, group challenges and networking opportunities.
The workshop culminated in the weekend's final event, called The Wolves' Den. Modeled after ABC's Shark Tank television series, students pitch their intellectual property and ideas to a panel of potential investors from both New Mexico and out of state, including New York and California. It's geared toward early career scientists and engineers.
Unlike the previous two years, this year's Wolves' Den targeted only student projects. Students from New Mexico Tech, Luna Community College and Navajo Tech pitched the panel, with only one of the teams actually having filed for a patent to this point.
"The first two times around we had contestants with existing patents and well-formed ideas, but this time we really wanted to change the tone of the event," New Mexico Tech Innovation Center Executive Director Dr. Peter Anselmo said. "This time around we wanted to focus on students and make it much more student oriented. We wound up getting a number of great student projects from both Tech and a number of rural areas around the state."
Luna Community College's Jessica Weber won the top prize of $5,000 for her invention – a wheel-well deicer intended for passenger vehicles. Weber said she was extremely excited and gratified to win the award. Weber said her invention began as project in an engineering course at Luna. She is finishing her associate's degree in engineering at the Las Vegas, N.M., community college and attending New Mexico Tech in the fall.
NMT President Dr. Stephen Wells said he was extremely pleased with the entire event, particularly the student inventors who presented their research. He said the event is a perfect with the university's Strategic Plan and his own goals to enhance and build entrepreneurship on campus.
"Thanks to our partnership with The Kauffman Foundation and its generous sponsorship of our efforts, we were able to provide mentorship for the participating students," Anselmo said. "We were able to send mentors from ABQid – an entrepreneurship Albuquerque firm that helps identify developing startup companies – to work with the participating students around the state on their campuses and help them prepare."
Richard Trujillo, also of Luna Community College, took home second place and the $3,500 prize that comes with it. He presented a new style of travel toothbrush. Third place and $1,500 was won by Sooraj Bhatai of New Mexico Tech. He presented an elder care alert system intended to prevent falls and minimize injuries.
The workshop also held a panel discussion designed to address issues for specifically for women entrepreneurs, chaired by New Mexico Tech Board of Regents Chair and Patent Attorney Deborah Peacock.
"This year's workshop really took us in the direction we want to go," said Anselmo. "We've received such great feedback – at least twice as much as the first two years combined. Participant involvement is at an all-time high played a huge role in the success of this year's event."
Last year's Wolves' Den winner, Andrew Miller, was a guest speaker, telling his story of going from teenage inventor to successful entrepreneur. Miller, a NMT graduate, won the $5,000 prize last year, and found investors for his company, Battery Savers Inc. He also served as a judge on the Wolves Den panel.
Miller said he was impressed with the projects presented this year. He said this sort of exercise is vital to help budding inventors learn about the business of invention.