College Choice Ranks NMT as No. 26 Nationally for Mechanical Engineering
March 7, 2018
---
Latest Ranking Puts NMT Ahead of Larger Universities such as Penn State, Wisconsin, and Florida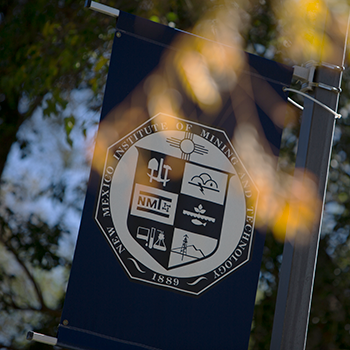 SOCORRO, N.M. – The College Choice publication released its annual rankings and slotted the New Mexico Tech Mechanical Engineering Department as the No. 26 program in the nation.
https://www.collegechoice.net/rankings/best-mechanical-engineering-degrees/
While Stanford is ranked as the No. 1 program in mechanical engineering, New Mexico Tech ranked ahead of much larger universities, such as Penn State, Wisconsin, and Florida. College Choice ranks the top 35 programs out of the 344 accredited bachelor's programs in the nation.
Department chair Dr. Andrei Zagrai said, "Such a rating could not have been achieved without commitment, dedication and extra-mile contributions of department faculty and staff. I also would like to acknowledge support of institute's administration in upgrading teaching labs and attention to academic needs of the department."
College Choice says that "New Mexico Tech is an ideal school for those who want the small college experience. … On top of your coursework, you'll do plenty of hands-on applications."
College Choice ranks universities based on five factors: quality, reputation, affordability, value, and satisfaction. The publication uses sources such as the U.S. Department of Education IPEDS reports, U.S. News and World Report, PayScale.com, Rate My Professor, the Bureau of Labor Statiscus, Niche.com, and others.