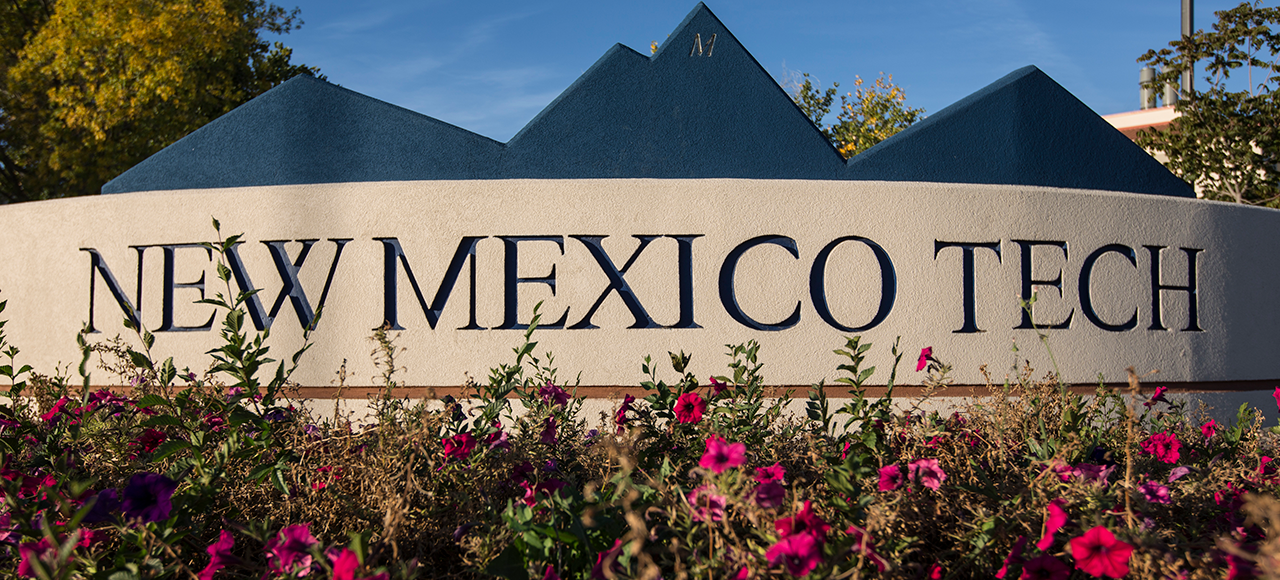 Counseling and Disability Services
Disability Services
Welcome to the Office of Counseling and Disability Services
Phone 575-835-6619
Fax 575-835-6001
disability@nmt.edu
Fidel Center Northwest corner outside entrance
Hours of Operation M-F 8am - 5pm
OCDS follows the NMT Administrative calendar
OCDS Director - Angela Gautier
Disability Case Manager - Theresa Kappel
OCDS Administrative Assistant - Andrea Jojola
To request accommodations:
1) Complete the Student Request for Accommodation Form
2) Provide Documentation NMT Documentation Policy
3) Request a meeting: email disability@nmt.edu or call 575-835-6619
4) Participate in an interactive welcome meeting with OCDS
It is the responsibility of the Student to request accommodations and to make their needs known to OCDS. Accommodations are an on-going interactive process in which the student is expected to be a key player and self-advocate. Accommodations are not retroactive.
OCDS arranges accommodations for students who have documented disabilities that affect their ability to participate on an equal basis with students who do not have disabilities. NMT will work with the student through an interactive process to provide appropriate and reasonable accommodations. Accommodations cannot fundamentally alter a course, curriculum, the learning outcomes or NMT policy.
New Mexico Tech recognizes its obligations under Section 504 of the Rehabilitation Act of 1973 and the Americans with Disabilities Act of 1990, as amended. New Mexico Tech is committed to equality of educational opportunity and ensures that no qualified person shall by reason of a disability be denied access to, participation in, or the benefits of any program or activity operated by the University.
Students are encouraged to request services well in advance of the start of the semester to allow adequate time to make arrangements. Students should provide current documentation to be eligible for accommodations. Documentation will state the impact and specific functional limitations relating to the disability.
Mission Statement
The Office of Counseling & Disability Services (OCDS) at New Mexico Tech (NMT) endeavors to enact the civil rights legislation passed in 1973 by the United States Congress under section 504 of the Rehabilitation Act. It states: No otherwise qualified individual with a disability in the United States... Shall soley by reason of his or her disability, be excluded from the participation in, be denied the benefits of, or be subjected to discrimination under any program or activity receiving federal financial assistance.
Therefore, we affirm that people with disabilities should have access to the social. economic, educational and cultural aspects of national life. Our aim is to support these stated ideals in the educational setting at NMT.
Information for New and Returning Students
Please complete the Student Request for Disability Services Form; email, fax or bring it to OCDS prior to your first appointment with the Disability Case Manager along with other diagnostic documentation.
Procedure Request Disability Services (PDF)
Student Request for Disability Services (PDF Fillable)
Policy for Documentation of Students with Disability (PDF)
Exam Proctoring
The Office of Counseling and Disability (OCDS) has limited space for students requiring extended time or reduced distraction environment when taking exams based on eligible accommodations under the American Disability Act (ADA, 1990). The student is responsible for working with their professor to have the exam test request form completed. Submission of this form to OCDS (via email disability@nmt.edu, fax 575-835-6001 or in-person) is required at least 48 hours before the exam is to be proctored.
Exam Test Request Form (PDF Fillable) (To be completed by the student and faculty member)