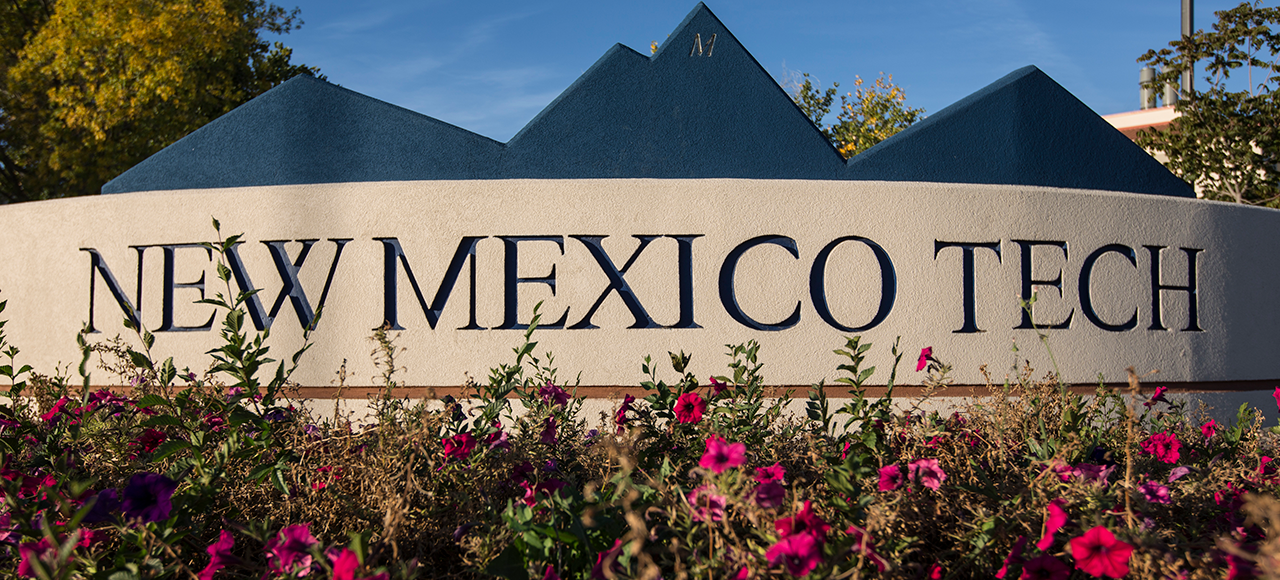 Director: Lorie M. Liebrock, Cramer 210B, (575) 835-6729
NMT Cybersecurity Centers
Education & Economic Development

New Mexico Tech is developing two closely-related cybersecurity centers, one focused on cybersecurity education and the other focused on economic development for New Mexico. The two centers are overseen by a single director, Dr. Lorie M. Liebrock, who reports to the Vice President of Academic Affairs and works closely on economic development with the Executive Director of the NMT Office of Innovation Commercialization.
---
NEWS
Vince Urias - Theodore Roosevelt Government Leadership Award Winner
August 13, 2019
---
Government Executive Media Group announced the winners of the inaugural Theodore Roosevelt Government Leadership Awards. Vince Urias, a current PhD student and alumnus of NMT, was announced as one of the inaugural leadership winners in the category of Defender. Vince is being recognized for his work on HADES (High-Fidelity Adaptive Deception and Emulation System), a system that applies "revolutionary technology to increase the realism of honeypots and instantly redeploy gathered intelligence for network defense".
Cybersecurity Entrepreneurship Workshop
September 27, 2019 11am - 5pm; Fidel Center Ballrooms
---
This workshop will bring together cybersecurity ideas, problems, and challenges with entrepreneurial opportunities to grow the cyber economy of New Mexico.
---

Cybersecurity Education Center
The Cybersecurity Education Center (CEC) is an academic center at New Mexico Tech that is focused on cybersecurity education at both the undergraduate and graduate levels. The principal goals of the CEC are to educate undergraduate and graduate students in cybersecurity issues, and to provide them with the knowledge and skills needed to work and lead as cybersecurity professionals.
See more about the Cybersecurity Education Center on its web page.
Cybersecurity Center of Excellence
The Cybersecurity Center of Excellence (CCoE) is a state-wide economic development center. The Center will serve as a catalyst for cybersecurity research, and workforce development in New Mexico by coordinating and facilitating collaborations among NM colleges and universities, government agencies and the private sector.
See more about the Cybersecurity Center of Excellence on its web page.